A chocoholic's dream drink. You just can't get any more decadent than this luscious version of the Chocolatini, especially when you replace the usual brown crème de cacao with Godiva chocolate liqueur and dust the rim with cocoa powder.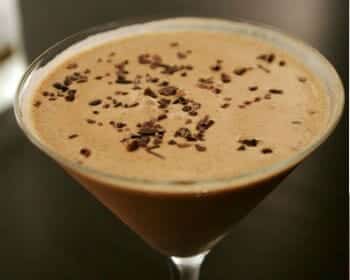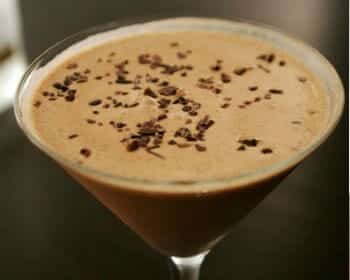 Ingredients:
Vodka – 1 1/2 ounces
Godiva Chocolate Liqueur or Dark Crème de Cacao – 1/4 ounce
White Crème de Cacao – 1/4 ounce
Orange Wedge
Cocoa Powder
Bittersweet Chocolate Shavings
Method:
Rub the rim of a chilled cocktail glass with the orange wedge, and rim with cocoa powder.
Shake the liquid ingredients vigorously with ice.
Strain into the prepared glass.
Sprinkle the top of the drink with bittersweet chocolate shavings.
Variation: For a clear Chocolate Martini, substitute white crème de cacao for the Godiva.