Smoothies of all sort – alcoholic and non-alcoholic- have become immensely popular in the last two or three years. The secret of success is to blend then or medium speed until just smooth.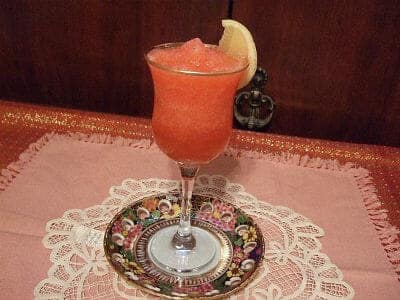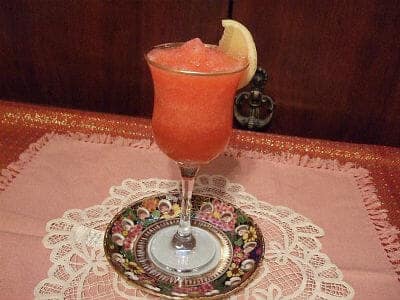 Ingredients:
1 banana, peeled and thinly sliced
60g/2 oz strawberries
90g/ 3 oz stones date
4½ tsp clear honey
250ml/ 9 fl oz orange juice
4-6 crushed ice cubes
Method:
1. Put the banana, strawberries, dates and honey into a blender and blend until smooth.
2. Add the orange juice and crushed ice cubes and blend again until smooth. Pour into a chilled Collin glass.