This is a version of well known Spanish wine cup that has caught out many an unwary tourist because it seems so innocuous, whereas it is actually very potent. A soft sangria poses no such danger of unexpected inebriation, but is just as refreshing and flavorsome. Make sure all the ingredients are thoroughly chilled before mixing them.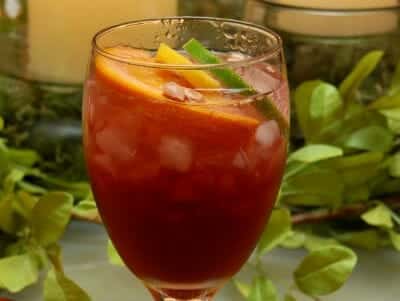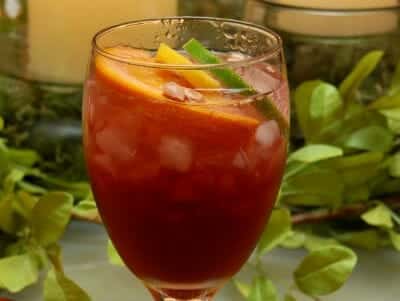 Ingredients:
1 ½ / litres/2 ¾ pints red grape juice
300ml/10 fl oz orange juice
3 measures cranberry juice
2 measures lemon juice
2 measure lime juice
4 measures sugar syrup
Block of ice
Slices of lemon, orange and lime, to decorate
Method:
1. Put the grape juice, lemon juice, orange juice, lime juice and sugar syrup into a chilled punch bowl and stir well.
2. Add the ice and decorate with the slices of lemon, lime and orange.