If you like herbal or fruit teas you will enjoy this spicy, citrusy tea. It's also good for cold.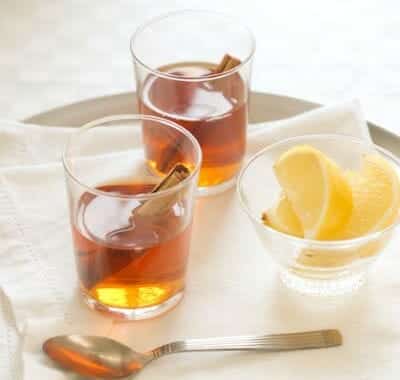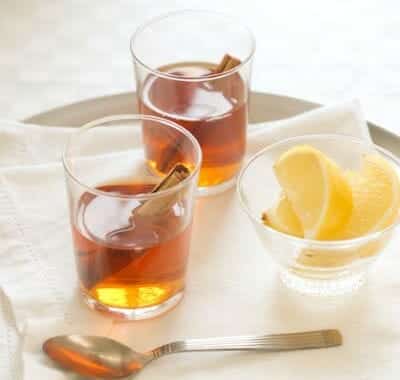 Ingredients:
400ml/14 fl oz water
4 cloves
1 small stick of cinnamon
2 tea bags
3-4 tbsp lemon juice
1-2 tbsp brown sugar
Slices of fresh lemon, to decorate
Method:
1. Bring water, clove and cinnamon to boil.
2. Remove from heat and add tea bags. Leave to infuse 5 minutes, and then remove.
3. Stir in lemon juice, sugar and extra hot water to taste.
4. Heat through again gently and strain into heatproof glasses.
5. Decorate with slices of fresh lemon and serve. Serve chilled if you prefer.