Avocado is so luxuriously smooth when blended that this cocktail risks needing a spoon, especially if you like it too much.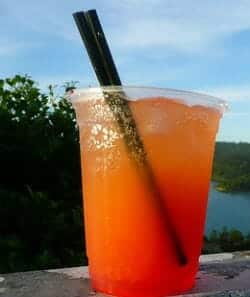 Ingredients:
300ml/10 fl oz cold milk
12-14 strawberries, washed and hulled
½ ripe Avocado
1 measure lemon juice
Method:
1. Place all the ingredients (save two strawberries) in a blender and whizz for 15-20 seconds until smooth.
2. Pour into iced tall glasses and top with a whole strawberry.