Sugared fruits always look spectacular as a finishing touch. Prepared them in advance if you are making several drinks.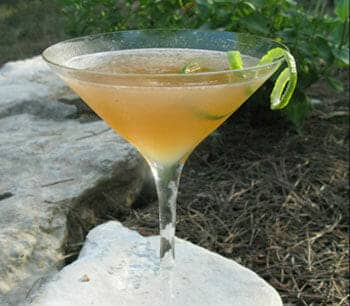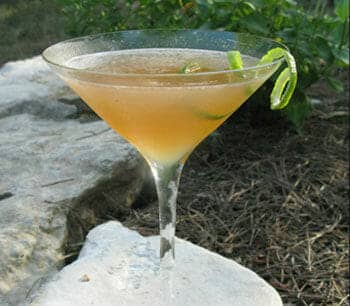 Ingredients:
4-5 green grapes
1-2 tsp egg white, slightly beaten
Caster sugar
1 measure melon liqueur
1 measure gin
2 measures Kiwi juice
Crushed ice
Method:
1. Pick out the best two grapes to dip in egg white and then sugar. Set aside to dry.
2. Whizz all the rest of the ingredients in a blender with a little crushed ice for about 10 seconds until slushy.
3. Pour into a medium sized cocktail glass with more ice and dress with the two sugared grapes on the cocktail stick.