This can be quite sweet and rich so enough ice and the right touch of soda water are important!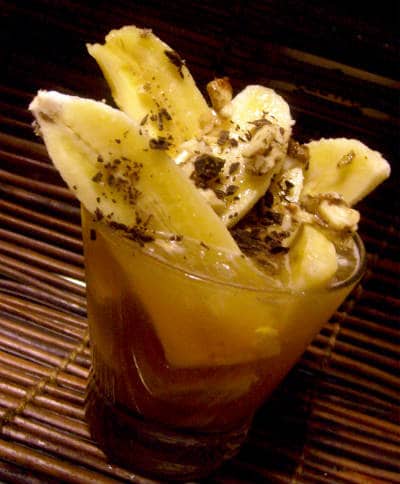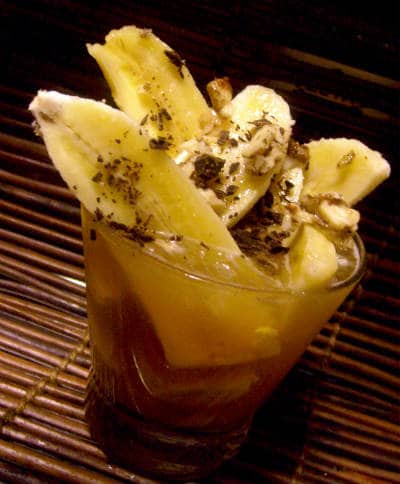 Ingredients:
1 measure advocaat
1 measure crème de banane
1 ripe banana
Wine glass crushed ice
Soda water, to top up
Method:
1. Whizz all except the soda in a blender until smooth and well frosted.
2. Pour into a chilled highball glass and top up with soda water to taste.