There are many versions of this cocktail, mainly dependent on the unusual contents of your cocktail cabinet.
Ingredients: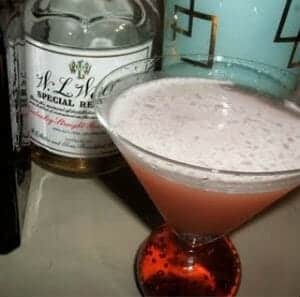 2/3 measure apricot brandy
2/3 measure sloe gin
2/3 measure Jamaican rum
Dash grenadine
Juice ½ lemons or lime
Ice
Few blueberries, to decorate
Method:
1. Shake all the ingredients except the berries well over the ice and strain into an ice-filled cocktail glass.
2. Add a few blueberries at the last minute.