The traditional nuptial journey is so called because the first month of marriage was thought to be sweet- and why not? If you are sick of the sight of champagne following the wedding, why not share this sweet concoction?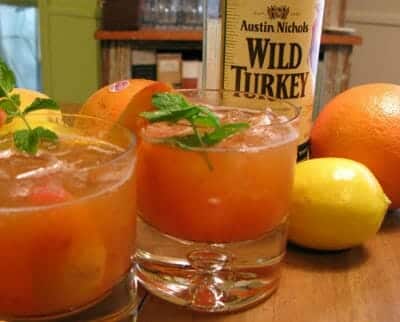 Ingredients:
8-10 cracked ice cubes
4 measures apple brandy
2 measures Benedictine
2 measures lemon juice
2 tsp triple sec
Method:
1. Put the cracked ice cubes into a cocktail shaker.
2. Pour the brandy, Benedictine, lemon juice and triple sec over the ice. Shake vigorously until a frost forms.
3. Strain into two chilled cocktail glass.