This may sound seriously strong but it isn't, and you can add more soda or ice to taste once the base it made.
Ingredients: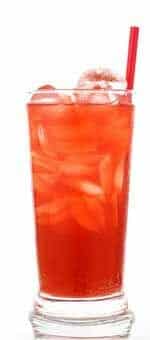 500ml.17 fl oz dry sparkling cider
150ml/5 fl oz cognac or brandy
150ml/5 fl oz Cointreau
Ice
Apple slices, to decorate
300ml/ 10fl oz soda water or dry ginger
Method:
1. Mix the first three ingredients together and chill in the refrigerator until required.
2. Pour into a large punch bowl with ice, apple slices and soda water or dry ginger.
3. Serve in small cups or glasses.
Subscribe to our Newsletter
Receive the latest recipes & kitchen tips !