This is perfect for very special occasions on hot days, or after dinner watching a warm sun setting slowly.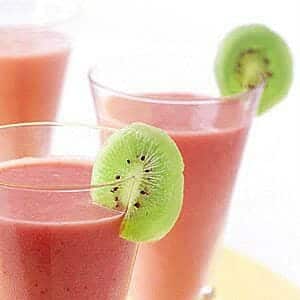 Ingredients:
300ml/10 fl oz sparkling white wine, chilled
2 measures cassis
1 measure brandy
1 scoop crushed ice
Blackberries, to decorate
Method:
1. Whizz half the wine n a blender with the rest of the ingredients until really frothy and frosted (mint it doesn't bubble over).
2. Slowly whisk in a little more wine and pour into tall thin frosted glasses.
3. Top with few blackberries.