This sumptuous drink packs quite a punch, so beware of too many beauties-appreciate them slowly.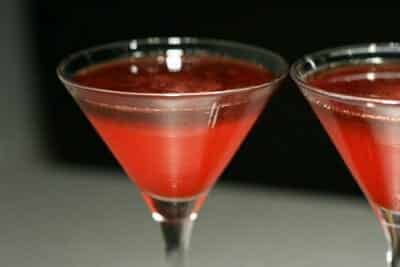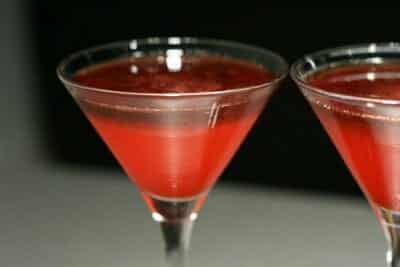 Ingredients:
1 measure brandy
1 measure dry vermouth
1 measure grenadine
1 measure orange juice
1 dash white crème de menthe
Ice
2-3 dash port
Method:
1. Shake all the ingredients together, except the port, over ice until well frosted.
Strain into a chilled cocktail glass and gently add the port so that it floats on top.