Derived from a Hindi word meaning five, punch is so called because, traditionally, it contained five ingredients. These should also include four basic flavors – strong, weak, sour and sweet.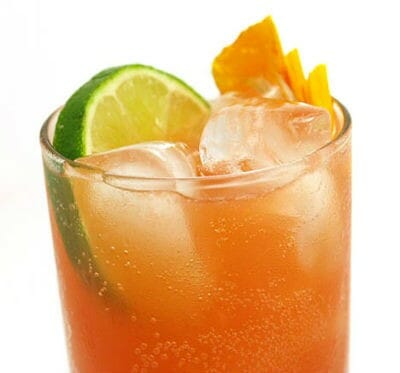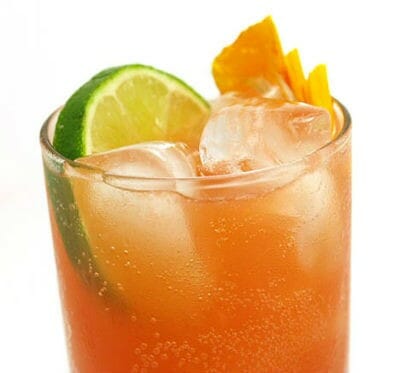 Ingredients:
10-12 cracked ice cubes
Dash of grenadine
2 measures white rum
2 measures dark rum
1measrue lime juice
1 measure lemon juice
1 tsp sugar syrup
¼ tsp triple sec
Sparkling mineral water, to top up
Slices of lime, lemon and pineapple,
Cocktail cherries, to decorate
Method:
1. Put 4-6 cracked ice cubes into a cocktail shaker. Dash the grenadine over the ice and pour in the white rum, dark rum, lemon juice, lime juice, sugar syrup and triple sec. Shake vigorously until a frost forms.
2. Half fill a tall, chilled Collins glass with cracked ice cubes and strain the cocktail over them. Top up with sparkling mineral water and stir gently.
3. Decorate with lemon, lime and pineapple slices and a cherry.