Hardly surprisingly, several classic cocktails have been named after this classic marquee. This version was created by author H.E.Bates in his popular novel The Darling Buds of May.
Ingredients: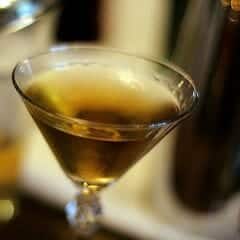 4-6 cracked ice cubes
Dash of Orange bitters
1 measure dry gin
2 measure dry vermouth
1 measure Scotch whisky
Method:
Put the cracked ice cubes in to the mixing glass.
Dash the bitters over the ice.
Pour In gin, vermouth and whisky over the ice and stir to mix. Strain into a chilled cocktail glass.