This long cooling drink is a celebrated cocktail and was the inspiration of several generations of the Collins drinks family scattered around the globe.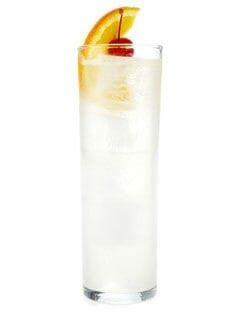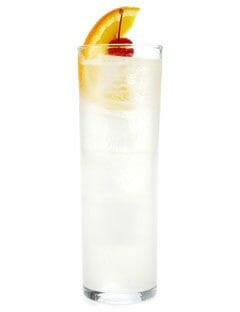 Ingredients:
3 measures gin
2 measures lemon juice
½ measure sugar syrup
4-6 cracked ice cubes
Soda water
Slice of lemon, to decorate
Method:
Shake the gin, lemon juice and sugar syrup vigorously over ice until well frosted.
Strain into a tall chilled tumbler and top up with soda water.
Dress with a slice of lemon.