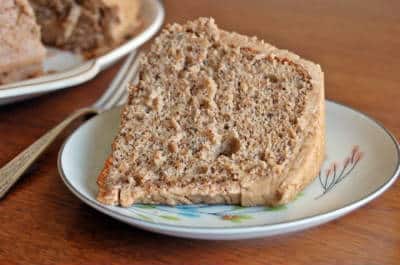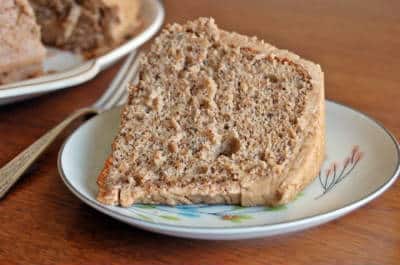 Ingredients:
Maida – 75 gms (1/3 cup) + plus extra
Sugar – 1/3 cup, finely powdered
Vanilla Extract – 1/4 tsp
Instant Coffee Powder – 1 tblsp
Butter – 1/4 cup + 2 tblsp
Eggs – 2, medium sized, beaten
Method:
1. Mix the butter and sugar in a bowl until fluffy.
2. Add vanilla extract and stir well.
3. In a separate bowl, combine the maida and coffee powder.
4. Combine all the ingredients (butter+sugar, maida and eggs) in a large bowl.
5. Stir well and add a tsp of warm water.
6. Transfer to a greased cake pan and place it into a preheated oven at 350F/175C.
7. Bake for 15 to 20 minutes or until a toothpick inserted into the center comes out clean.
8. Remove and cool.
9. Serve at once or store in an airtight container for up to 2 days.