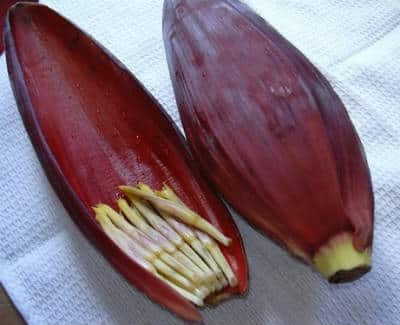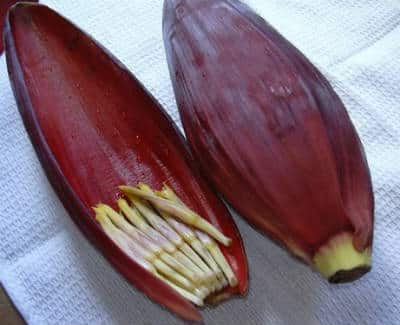 Ingredients:
Vazhaipoo (Banana Flower) – 1, small, finely chopped
Moong Dal – 2 tblsp, boiled
Curry Leaves – few
Sambar Onions – 3 to 4, peeled, chopped
Ginger – a small piece
Garlic – 2 or 3 cloves, peeled, crushed or finely chopped
Turmeric Powder – a pinch
Cumin Seeds – little
Oil as required
Method:
1. Heat little oil in a pan.
2. Fry the cumin seeds for 20 seconds.
3. Add the onions and ginger.
4. Saute for a minute or two.
5. Add the vazhaipoo and dal.
6. Simmer for a few minutes. Add little water if required.
7. When the dal and vazhaipoo are well mashed, strain the liquid.
8. Serve hot.