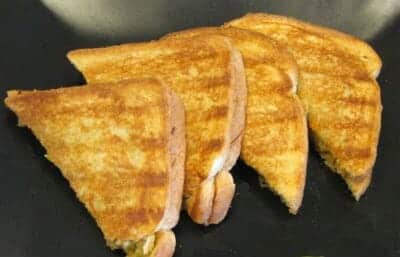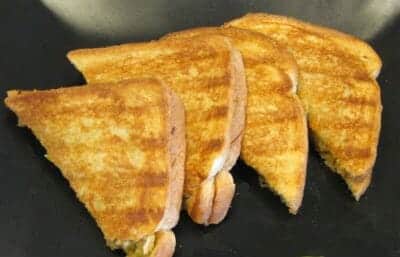 Ingredients:
Bread Slices – 5 to 6, halved
Potatoes – 4, medium, boiled, peeled, mashed
Lemon Juice – 1 tsp
Butter – 50 gms
Coriander Leaves – few, chopped
Red Chilli Powder – 2 tsp
White Sesame Seeds – 2 tsp
Salt as per taste
Method:
1. Combine the potatoes, salt, red chilli powder, coriander leaves and lemon juice in a bowl.
2. Mix well.
3. Apply butter on half of the the bread slices.
4. Add a portion of the potato mixture and spread evenly.
5. Sprinkle sesame seeds and cover with an unbuttered bread slice.
6. Heat a tawa over medium flame.
7. Lightly toast the prepared sandwiches on both sides and remove.
8. Serve at once.