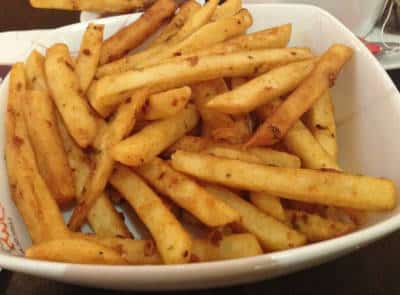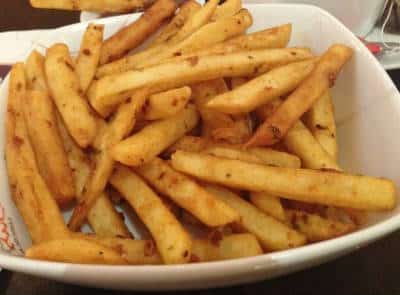 Ingredients:
Potatoes – 5, medium size
Maida – 1/4 cup
Garam Masala Powder – 1 tsp
Red Chilli Powder – 1 tsp
Oil as required
Salt as per taste
Method:
1. Wash the potatoes and cut them into 1 inch sticks.
2. Add salt to a pan of boiling water and add the potatoes.
3. After 10 minutes, drain the water and pat them dry.
4. Combine the garam masala powder, red chilli powder, maida and the potatoes in a bowl.
5. Transfer the potatoes to a clean ziplock bag and keep them in the freezer for 3 hours.
6. Heat oil in a pan over medium flame.
7. Fry the potatoes till light golden brown.
8. Remove and drain excess oil.
9. Serve at once.