Makes a perfect evening snack or a rainy day snack.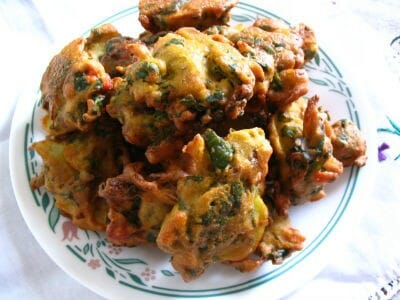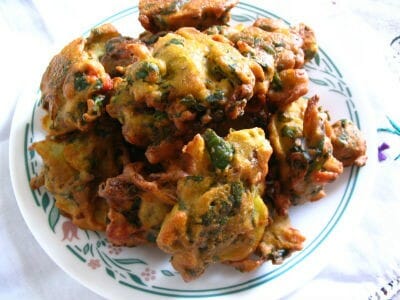 Ingredients:
Carrot – 1, grated
Onion – 1, finely chopped
Potato – 1, finely chopped
Cabbage – 100 gms
Cauliflower Florets – 10, cleaned
Gram Flour – 4 tsp
Rice Flour – 4 tsp
Oil as required
Salt as per taste
Red Chilli Powder as per taste
Method:
1. Combine the vegetables, gram flour, rice flour, salt and red chilli powder in a bowl.
2. Add enough water and mix well.
3. Heat oil in a pan.
4. Drop small portions of the dough and fry till light golden brown.
5. Ensure the dough is not dropped in lumps, instead scatter them so that they do not stick to one another.
6. Remove and drain excess oil.
7. Serve.