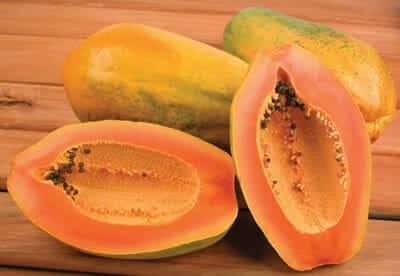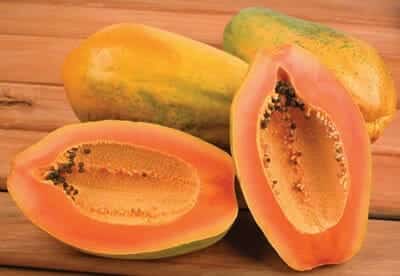 Ingredients:
Toor Dal – 50 gms, boiled
Raw Papaya – 1 cup, peeled, chopped, seeds removed
Sambar Onions – 50 gms, peeleed
Tomatoes – 2, chopped
Tamarind Extract – 2 tblsp
Sambar Powder – 2 tblsp
Gingelly Oil – 1 tsp
Turmeric Powder – a pinch
Salt as per taste
Coriander Leaves
For tempering:
Mustard Seeds
Fenugreek Seeds
Asafoetida Powder
Curry Leaves
Method:
1. Heat oil in a pan.
2. Fry the tempering ingredients for 30 seconds.
3. Add the onions, tomatoes and papaya.
4. Saute well for a minute.
5. Add tamarind extract, salt, sambar powder and bring to a boil.
6. Add turmeric powder and toor dal.
7. Add coriander leaves and mix well.
8. Remove and serve with rice.