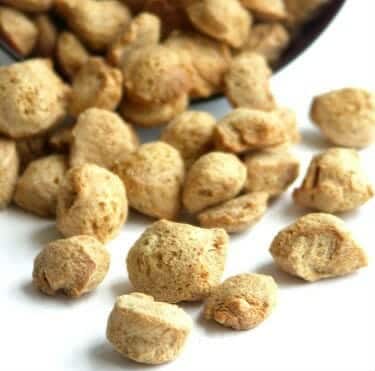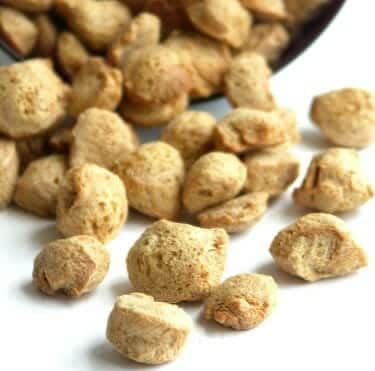 Ingredients:
Toor Dal – 50 gms
Mealmaker Balls – 3
Tomatoes – 2, chopped
Tamarind Extract – 1 cup
Sambar Powder – 2 1/2 tsp
Onion – 1, chopped
Green Chilli – 1, chopped
Grind together:
Cumin Seeds – little
Saunf – little
Cinnamon – little
Coconut – 1/2
For tempering:
Mustard Seeds – 1/4 tsp
Urad Dal – 1/4 tsp
Fenugreek Seeds – 1/4 tsp
Method:
1. Boil the mealmaker balls for 5 minutes and keep aside.
2. Heat little oil in a pan.
3. Add the tempering ingredients and fry for 20 to 30 seconds.
4. Add the chopped onions, tomatoes and green chillies.
5. Add the mealmaker balls and stir well.
6. Add the tamarind extract, salt, sambar powder and ground paste.
7. Bring to a boil and remove.
8. Serve hot with rice.