Healthy, tasty and delicious. Kids will love this variation of the regular halwa.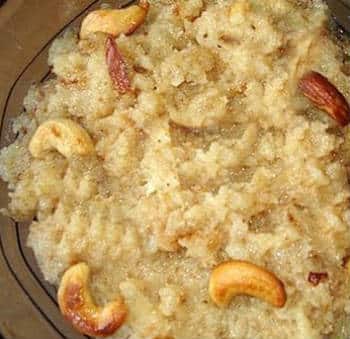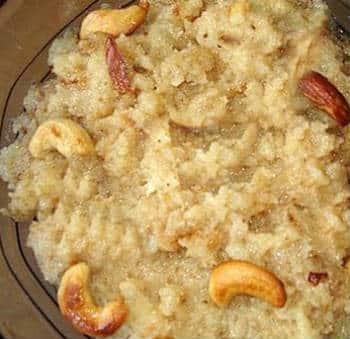 Ingredients:
Oats – 1/2 cup, powdered
Milk – 3/4 cup
Cardamom Powder – 2 pinch
Sugar – 1/4 cup
Cashewnuts – 2 tsp, crushed
Ghee – 1 tblsp
Any Edible Food Colour – a pinch, mixed with 1/2 to 1 tsp water
Method:
1. Heat a little ghee in a pan.
2. Fry the cashewnuts and remove.
3. Add the oats to the pan and fry for a minute.
4. Add milk and keep stirring.
5. Add sugar, food colour, cardamom powder and remaining ghee.
6. Mix well.
7. When it starts to thicken, add the cashewnuts.
8. Remove and transfer to a bowl.
9. Allow it to cool.
10. Serve.
Note: image is for illustration purposes only and not that of the actual recipe.