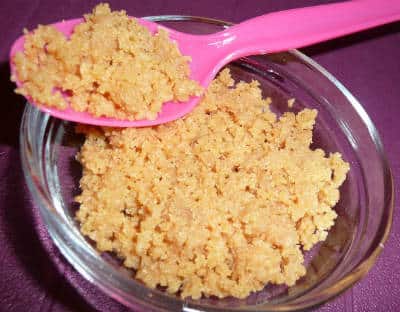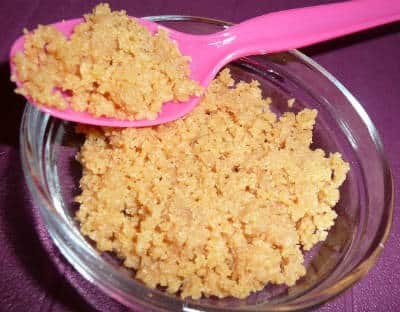 Ingredients:
Full Cream Milk – 1 litre
Jaggery – 200 gms, powdeered
Ghee – 1 tsp
Cardamom Powder – a pinch
Method:
1. Heat milk in a heavy bottomed pan.
2. When it starts to reduce, stir well till it is thick and leaves the bottom of the pan.
3. Continue to boil while stirring all the time.
4. Add the jaggery, gheee and cook.
5. When it starts to become flaky (and sand like), add the cardamom powder.
6. Remove and serve.
image credit: http://ensamayalarangam.blogspot.in