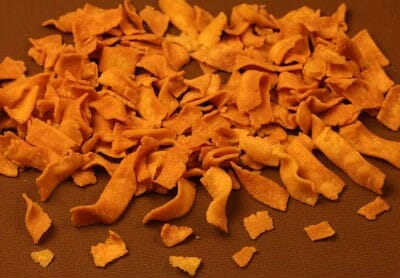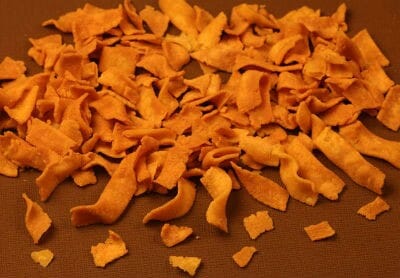 Ingredients:
Rice Flour – 150 gms
Gram Flour – 50 gms
Roasted Gram Flour – 2 tsp
Butter – 1 tsp
White Sesame Seeds – 1 tsp, powdered
Ginger Juice – 1 tsp
Salt as per taste
Asafoetida Powder – little
Oil as required
Method:
1. Combine all the ingredients, except oil, in a bowl.
2. Heat oil in a pan.
3. Add the dough to a ribbon pakoda press and squeeze gently over hot oil.
4. Fry till light golden brown and remove.
5. Drain excess oil and store in an airtight container.
6. Serve.