A simple and delicious halwa for any occasion.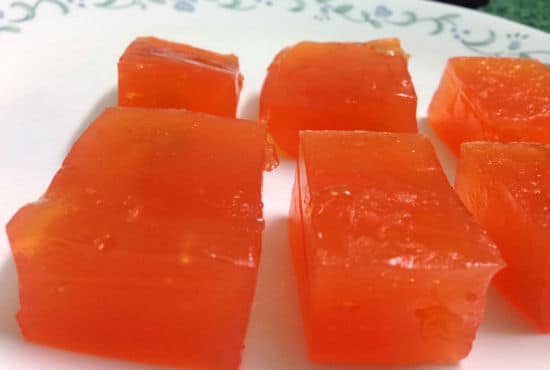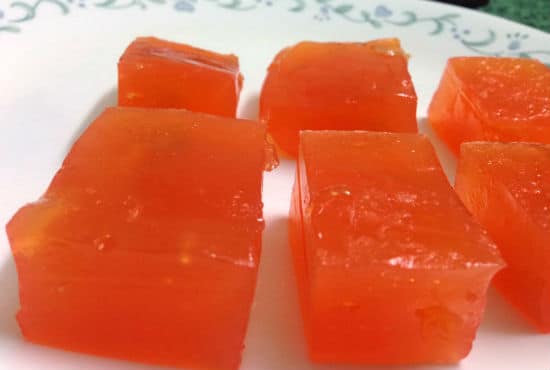 Ingredients:
Corn Flour – 100 gms
Sugar – 150 gms
Ghee – 100 gms
Kesari Powder – a pinch
Cashewnuts – few
Raisins – few
Cucumber Seeds – little
Cardamom Powder – a pinch
Method:
1. Fry the cashewnuts and raisins in little ghee. Keep aside.
2. Add kesari powder and little water to corn flour.
3. Mix well to a dosa batter consistency.
4. Add little water to sugar and bring to a boil till it reaches an one string consistency.
5. Add the corn flour batter and ghee.
6. Stir well for a few minutes till it attains a glossy shine.
7. Add cardamom powder, fried cashewnuts, raisins and cucumber seeds.
8. Transfer to a greased plate and allow it cool.
9. Cut into desired shapes before it cools completely.
10. Serve.