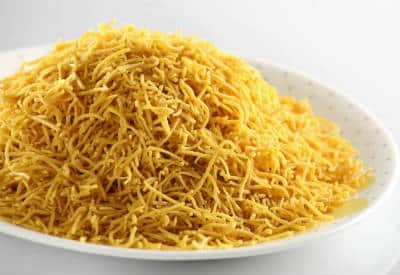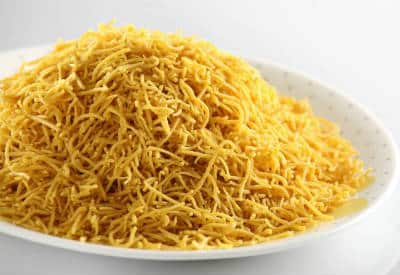 Ingredients:
Gram Flour – 200 gms
Rice Flour – 2 tsp
Cinnamon – 1/3 tsp
Cloves – 1/3 tsp
Saunf – 1/3 tsp
Omam (Ajwain) Water – 2 tsp
Ghee – 1 tsp
Turmeric Powder – little
Salt as per taste
Oil as required
Method:
1. Grind together the cloves, cinnamon and saunf to a fine powder.
2. Combine the gram flour, rice flour, turmeric powder, ground masala powder, salt and ghee in a bowl.
3. Add ajwain water and little plain water.
4. Mix well.
5. Add the dough to an ompodi press.
6. Heat oil in a frying pan.
7. Gently press the ompodis over hot oil and fry till golden.
8. Remove and drain excess oil.
9. Serve as a snack.