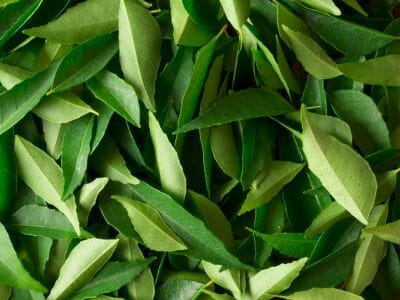 Ingredients:
Curry Leaves – 2 cups, cleaned, washed and dried
Oil – 3 tsp
Salt as per taste
Dry Red Chillies – 2
Black Peppercorns – 1 tsp
Urad Dal – 3 tsp
Asafoetida Powder – a pinch
Method:
1. Fry the dry red chillies, peppercorns, urad dal and asafoetida powder for 30 seconds.
2. Remove and grind to a fine powder.
3. Heat little oil in a pan.
4. Fry the curry leaves till crisp.
5. Remove and combine this with the ground powder.
6. Add salt and grind, again, to a smooth powder.
7. Store in an airtight container.
8. Serve with hot rice.