Pista Milkshake (or Pistachio Milkshake) is a popular, healthy and delicious drink across India. There are quite a few variations of this drink and each one of them is tasty, yummy and refreshing.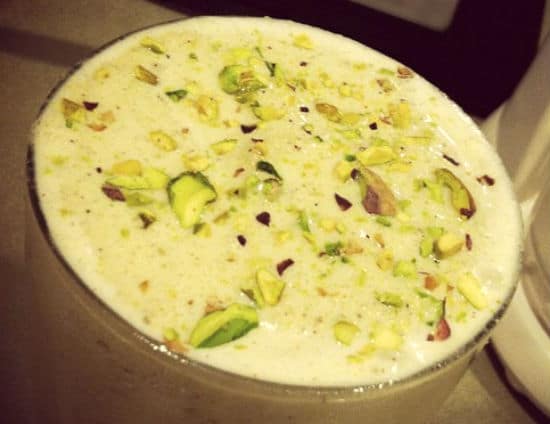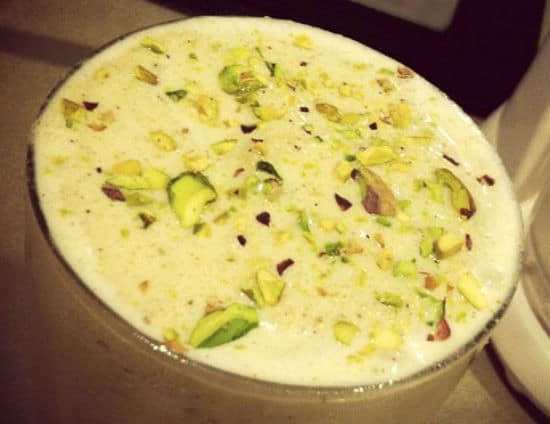 Ingredients:
Milk – 400 ml
Pistachios – 10 + some more chopped for garnish
Sugar – 2 1/2 tblsp
Pistachio Icecream – 1/2 cup
Ice cubes
Method:
1. Boil and cool the milk.
2. Powder the pistachios.
3. Combine this with the cooled milk and pista icecream.
4. Blend until frothy.
5. Pour into serving glasses.
6. Garnish with chopped pistachios.
7. Serve with or without ice cubes.