A very simple and popular variety, especially in Andhra Pradesh, often served with curd rice.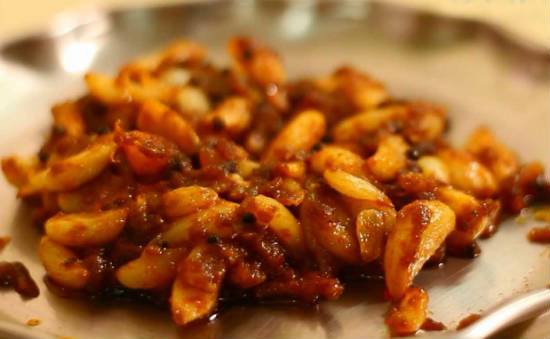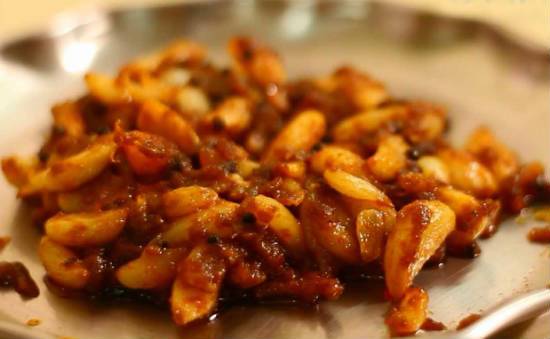 Ingredients:
Garlic – 200 gms, peeled
Red Chilli Powder – 50 gms
Juice of 1 Lemon
Powdered Salt – 1 tblsp
Gingelly Oil – 100 ml
Mustard Powder – 1/2 tsp
Fenugreek Powder – 1/2 tsp
Turmeric Powder – a pinch
Asafoetida Powder – a pinch
Mustard Seeds – 1/4 tsp
Method:
1. Mix salt, turmeric powder, mustard powder, fenugreek powder, red chilli powder and lemon juice in a bowl.
2. Heat oil in a pan.
3. Fry mustard seeds and asafoetida powder till the seeds start to splutter.
4. Add garlic and stir-fry for 1 to 2 minutes.
5. Add the reserved masala mixture and bring to a boil.
6. Stir well and remove when the oil starts to separate.
7. Store in a clean, sterilized jar.