With New Year Eve just a few hours away its time to snap up some awesome new year's eve party food, snack and drink ideas, food plays a major role towards the success of any party so make sure to serve the best. So here are some fabulous food ideas you could consider having during your party this year: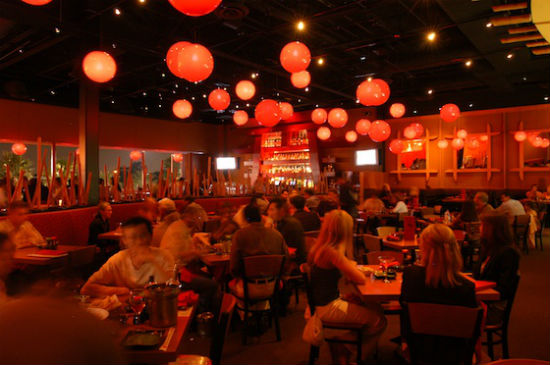 Crab cakes on sesame bread with avocado topping
Crab cakes always water a guest's month so this food is a must during your New Year's Eve party. They are quick to prepare and are a wonderful appetizer before settling in for the main course. Crab cakes also go well with cocktails and drinks during the party.
Marry cherry Fizz
This drink is nonalcoholic but carries tangy taste similar to cocktail drink. Alcohol tends to make party unruly so you could have this alternative which could be drunk by all guests and keep the party spirit high.
Stuffed figs
Figs remain a favorite of many people and addicting some stuffing in them makes figs even better to snack on while the guest waits for the count down. These are easy to make and take just a few minutes to whip up making them another favorite during the New Year eve party.
Skewered prawns and olives
Prawns are a delicacy in themselves and skewering them with olive slices makes this snack awesome to look at as well as eat. Skewer prawns and olive are best served with cocktails but go really well while enjoying a glass of non-alcoholic fizz.
Smoked chicken salami on garlic bread
Everybody likes chicken but your guests are sure to be licking their fingers after having smoked chicken salami on garlic bread. The food is sure to have many guests asking for more so make sure to order extra so you don't run out.
Chinese dumplings (momos)
These are another favorite of many people but adding a little of your own touch to the stuffing is sure to leave an impression on the guests. The stuffing could vary and you could have both veg and non-veg dumplings serviced with garlic butter or an avocado dip.
Spring rolls
Another Chinese dish which tends to be liked by many, once aging adding your own touch to the stuffing is sure to deliver an extraordinary taste and have guests asking for more.
Barbecue chicken bites (Tandoori chicken)
This requires you to get your fingers a little messy since you need to shred the barbecue chicken and make it boneless but it's sure to raise the guest spirits. Cut garlic or Sinnamon bread into small pieces and places the tablespoon of the shredded chicken on the bread making a bite size portion.
Sweet potato with chicken sausage
The sweet potatoes require being boiled and cut into mouth size portions before garnishing each piece with a piece of chicken sausage. Make sure to keep the portion to one mouthful as this help truly deliver an awesome taste that will have guest praising your talent.
Mini pizzettas
Pizza pieces tend to be quite a handful so why not consider making some uniquely small pizzas that can be eaten in just one bite. The topping varies and depends on you but keeping them small ensures your guest's appetites are spiked before the main course.
These are the ten best New Year's Eve's snacks you should serve guests to ensure your party is a real success and the best thing about each of them is they are small, quick, easy and cheap to make.
Subscribe to our Newsletter
Receive the latest recipes & kitchen tips !