The dairy section of any supermarket today is has very significant portions devoted by yogurts of all types today – yogurt with live cultures, sweet, tart and fruit flavored yogurts, frozen yogurts, and so many more. This is because people not only find yogurt appealing in taste and variety; they also realize that it has several very significant health benefits. We look at 10 reasons to eat yogurt:
Yogurt is a great source of calcium. We all know how important calcium is for our bones and several other bodily functions. Calcium is required to prevent osteoporosis and for the maintenance of strong bones and teeth.
Yogurt is a great source of protein. Proteins are the body's building blocks and help build muscle mass that can help to burn fat. A cup of yogurt could have as much protein as a portion of chicken breast.
Quite simply, yogurt is a yummy snack that you can have at any time. And it is very versatile. You can add chopped fruit and nuts to it to vary its taste and flavor. You can use yogurt to make a delicious and healthy fruit smoothie or just have it plain. This helps you get a wide variety of nutritional benefits into your diet.
It is a low calorie treat. Luckily for us, there are various type of yogurt to choose from – you have the whole milk yogurt, the skim milk variety and the low fat yogurt to choose from. So you can opt for a cup of flavored yogurt rather than a cake dessert or you can pick frozen yogurt over an ice-cream!
Yogurt is a natural probiotic. This means that it contains helpful bacteria that are important for the health of our digestive systems. Eating yogurt helps replenish the friendly bacteria that line the gut and aid digestion and hence helps us over come diarrhea, constipation and other digestive problems.
Those who are lactose intolerant can also eat yogurt because the process of making yogurt breaks down the lactose and makes dairy products easier to digest.
Yogurt can also help with certain conditions such as colon cancer, inflammatory bowel disease as well as certain infections.
Yogurt could also help to prevent high blood pressure. Studies have shown that those who have more of low fat dairy have a lower risk of developing hypertension.
Yogurt could also boost the immune system. According to experts probiotic yogurt helps the body resist and recover faster from infection. Studies have shown that the duration of certain ailments can be reduced with the help of yogurt consumption. It is also seen to enhance the effect of certain medications, making it all the more important for good health.
Yogurt is also thought to make us feel fuller while eating less. So yogurt can help someone who is looking to lower their calorie consumption and lose weight.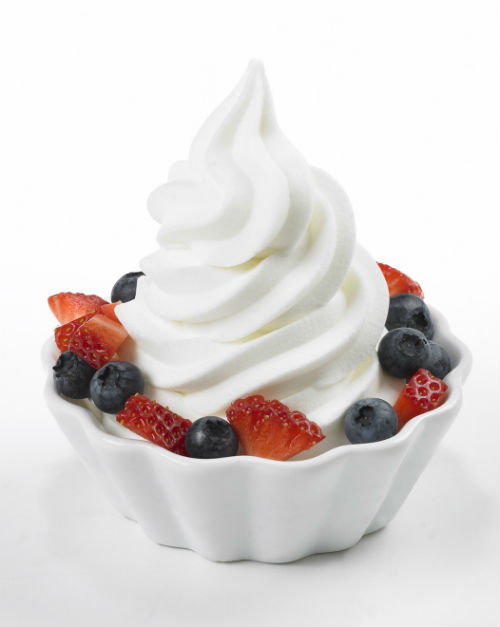 So with so many health and wellness benefits and so many reasons to include yogurt in our diet, is it any wonder that there is such a wide variety of yogurt available in the market today!