Whether it's a wedding, anniversary, birthday, christening or New Year's celebration, we all want delicious cuisine for our party guests. Organising any kind of get together can be extremely difficult, so to give you a helping hand, we've put together some handy tips to ensure you have the finest food for your party.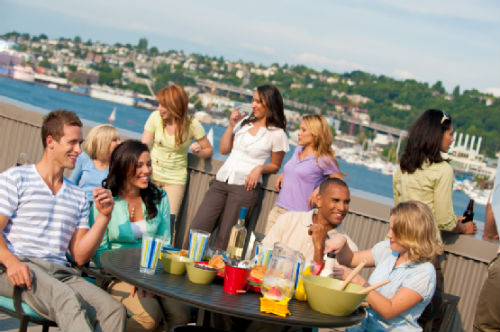 Think of ALL your guests: When arranging the catering it's all too easy to just think of the food you know and love, but it's important to bear in mind there are many fussy eaters out there, so you need to ensure your buffet offers something for everyone.

Vegetarians: Vegetarian food doesn't necessarily mean boring pastas, salads and cheese sandwiches. Why not go for something a little bit different and add a touch of sophistication to your celebration with five spice carrots, lemon thyme roast potatoes, and vegetable skewers? Grilled corn on the cob with a garlic soy glaze is great for summer parties, whilst broccoli soup with cheddar croutons is a real winter warmer.
Vegans: Most people think catering for vegans is a nightmare, but there are actually a wide range of tasty snacks that all guests can enjoy. Dips and patés come in a variety of flavours and can be served with tortilla chips, smoked tofu, vegetable or fruit skewers, olives, potatoes wedges, or freshly baked bread. Vegetable sushi is a popular choice, and spring rolls, fresh fruit, and cucumber sandwiches look great and are easy to make.
Lactose Intolerant: These guests can't eat any dairy, so that means no milk, cheese, yoghurt or butter, and it surprising how many meals contain these ingredients. However, many supermarkets now stock lactose free items, so you can still cook that delicious mushroom risotto or noodle salad knowing everyone can enjoy it.
Health conscious: Almost every party has them, but with a selection of healthy finger food recipes, you can please the dieters and enjoy mouth watering food without piling on the pounds. Bruschetta is really easy to make and surprisingly low in calories – top each slice with a mixture of tomatoes, olives, peppers and a drizzle of olive oil and you've a tasty snack and one of your five a day. Chips don't have to scream carb alert when you pair them with a healthy salsa or guacamole, and a shrimp cocktail will add a touch of luxury and provide guests with a good dose of zinc which helps promote a strong immune system.

Keeping the cost down: These days party catering are expensive. But with these easy techniques, you can put on a fantastic party without having to sell the house.

Keep it simple: We all want the lavish buffet with hundreds of luxurious snacks and dishes to choose from, but the chances are your guests really won't be expecting it and certainly don't need it to have a good time. Why not go for a simple hog roast with one or two vegetarian options like ratatouille and a nut roast?
Stick to the drink: Fruit smoothies can be surprisingly filling and are great for summer parties. Those who like the odd tipple can enjoy gorgeous brandy, rum, champagne, vodka, or tequila smoothies, whilst also getting some of their five a day.

Leave it to the experts: There are many companies who specialise in delivering top quality, affordable party catering to suit the needs of you and your guests. Experienced caterers can provide all the finishing touches, including table clothes, glass hire, cutlery and crockery, and waiting staff. Those looking for something a little more simple can opt to just order the food itself, leaving you to focus on other important aspects of your party such as the venue, DJ/band, decorations, photographer, flowers, speeches and party games.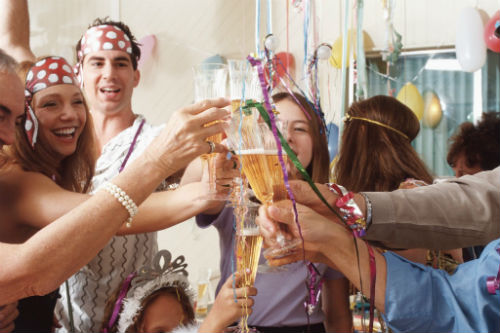 ---
Author Bio: This article was written on by Annie Crawford on behalf of Posh Nosh East Midlands – a specialist catering company based in the UK.