Like it has always been said, "You are what you eat."Your health is essentially an outcome of your eating habits. After all, whatever food youtake indictates how your body will function.
Without carbohydrates, for instance, you would not have enough energy for work and play. Protein, on the other hand, builds muscles so that you can do your activities well,while fiber, vitamins, and minerals are all very essential to achieve good physical as well as mental health.Listed below are some tips to help you ensure you are getting the optimum nutrition out of the food choices you make.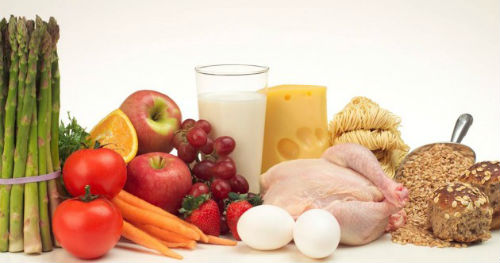 Be in constant search of healthy food options –There is no trick to achieving good health but to be on guard on what you eat. As much as possible, opt for the more nutritious bites like salad and healthy sandwiches instead of the readily available chips and fast-food snacks.
Know the right steps to prepare your food – You must know that the nutrients in the food you eat can be lost or retained depending on the way you prepare or cook it. Here are some ways to help you see to it that most of the nutrients are retained when preparing or cooking food:

Use cold water when rinsing. Retain the leaves in green leafy vegetables. Do not scrub thin-skinned vegetable when you wash them. And if you need to add vegetables to your boiling soup, do this after boiling so that the steam will do the cooking. Use only small amount of oil when stir-frying. Keep in mind that high temperature tends to lock in the nutrients of the food.
If possible, buy vegetables and fruits from local suppliers to be guaranteed of their freshness. Those at the supermarket may not be a very good option especially if they are imported from other places because nutrients may have been lost from the long hours spent in shipping and storage. Also, it is better to cook using stainless steelor glassware.
Choose food that is grilled or steamed rather than fried if you have an option. And it is always better to eat fresh salad where the fruits and vegetables are raw and in their most nutritious state.

Minimize your intake of processed foods – They may be appetizing, easy to grab, and very convenient, but too much of them can leave you vulnerable to diseases. Fast-food eating can cause obesity that is closely linked to serious healthproblems like heart disease, diabetes, polycystic ovary syndrome, respiratory problems, and stroke among others.
Take care of your digestive system – It is a very critical job to do. Never skip a meal or your digestive system will not work normally. Drink your yoghurt; it is fortified with lactobacilli, a type of bacteria known to keep your digestive system healthy.
Do everything in moderation, and you can never go wrong. Keep everything in balance. The food pyramid was not invented for nothing. Make your diet as diverse as possible, so that you would not miss a lot of essential nutrients your body needs. Just plan your diet properly and follow it regularly, it will for sure give you positive result. Nutritional food is the best way to keep you young and active all the time.
Be energetic and healthy always.
Author Bio:
Chad Hartman is the Marketing Director at Tropical Foods, a US-based food supplier providing wholesale nuts, dried fruit, raw ingredients, and snack mixes for restaurants, institutional food service companies, and resellers. Mr. Hartman is also responsible for creating new product lines. His most recent additions include Grabeez and Buffalo Nuts.
Subscribe to our Newsletter
Receive the latest recipes & kitchen tips !