Wherever we travel across the globe, we're always on the lookout for exciting confectionary that appeals to all our senses. As a sweet-toothed nation we all have our own favourites, and the retro classics confectioneries have enjoyed a real resurgence in recent time transporting us all back to our childhood for a nostalgic taste sensation. It has never failed to put a smile on our face. Here's just a few of the most popular sweet treats that have us coming back for more…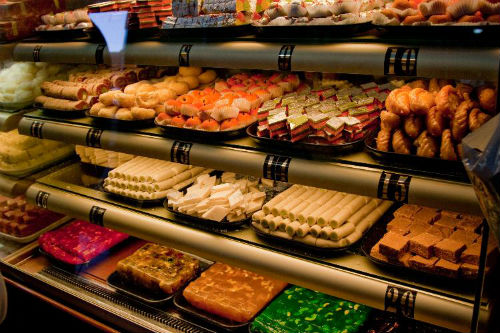 Sherbet
There's something magical about sherbet – it's like fairy dust. It's little wonder that small children love the stuff, but if the truth be known, we adults are rather partial to the sugary delight ourselves! Dab it, lick it, stick a lolly in it and suck it – there's no denying the fun to be had with sherbet. From Dib Dabs and Double Dips to Liquorice Fountains and Rainbow Dust Straws, from Flying Saucers to Sherbet Pips, Sherbet Lemons, Sherbet Strawberries and beyond, there's a whole world of sherbet waiting to be explored. So go on your own sweet, sticky journey and discover the retro favourites. We recommend being prepared with a liquorice stick or lolly – most handy for getting stuck into sherbet!
Gulab Jamun
A hugely popular Indian sweet that is a real delight in the Great Britain – Gulab Jamun – is sure to set your taste buds dancing. Meticulously crafted from precise amounts of flour and milk to make balls of rich dough, the mixture is deep fried to create scrumptious soft spongy balls of sweetness. Prepare to go on an exotic Indian journey as you pop one of these tempting beauties into your mouth. Delicately flavoured with divine aromatic cardamons and pistachios and finished with a succulent coating of irresistibly sweet syrup, one taste of Gulab Jamun is sure to have you reaching for more. So whether it's to form part of an elaborate desert or to indulge in a sweet treat, you've simply got to try this traditional Indian delight!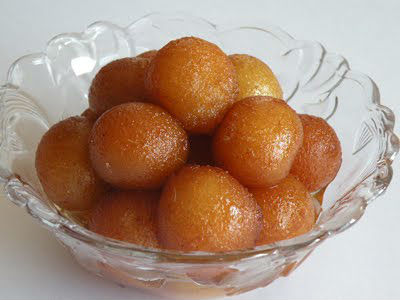 Fudge
If it's true that a finger of fudge is just enough then why are we all so crazy for the stuff? Well, it's simply because mixing sugar, butter and milk seems to produce a magical mix resulting in a smooth, creamy consistency producing a confectionary we seem to be powerless to resist. Fudge is just so versatile – it can be covered in chocolate, packed with rum and raisins, flavoured with mint, made in a chocolate variety… the list is seemingly endless. Sometimes in life the classics are the best and this goes for confectionary too, so pick up a good old fashioned fudge and suck on it! Savour the flavour of excellence!
Bubblegum
Who could forget the scene in 'Charlie and the Chocolate Factory' when Violet Beauregarde simply can't resist trying the new 'three course dinner' bubblegum despite all Willy Wonka's warnings? The poor girl turned blue and puffed out like a big round blueberry. Luckily there is no worry of suffering the same fate when you chew on some Bubblegum in the real world. The Anglo Bubbly in its distinctive bright wrappers is a firm favourite and kids from the eighties love unwrapping a Hubba Bubba to blow the biggest bubbles to impress their friends (yes, even now when we're all 'grown up'!) We even have Bubblegum Mega Lollies – now they're fun. Gum, glorious gum. Try the magical stuff for yourself – we promise you won't turn blue!
There are still many more marvellous sweets waiting for you to discover. But why not start from this scrumptious list and work your way through. After all, as a sweet toothed nation, nothing else can cheer us up better than a bag of favourite old fashioned sweets!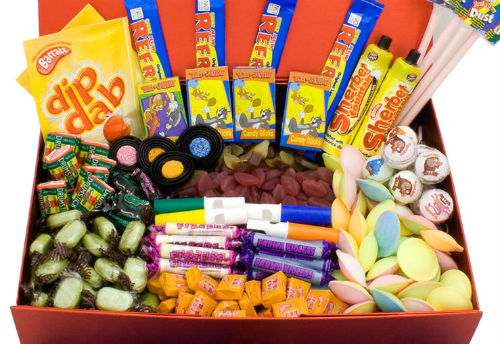 This is a guest post by The Gobstopper. The Gobstopper is an independent retro sweets shop. Explore the range of delicious delights on offer and compile your own list of favourite sweets?
Subscribe to our Newsletter
Receive the latest recipes & kitchen tips !