Anglo Indian cuisine itself is a complex, evolving thing, dating from the early 16th Century when the first Europeans entered into India.
It's often noted how when more Brits settled in India in the 19th Century to form a multiracial community, that it was the styles of the European counterparts which were more commonly adopted.
The great thing about food and eating habits though, as with language and the human need to celebrate, is that you can't stop its influence and its spread between cultures, food itself can function as social glue.
Anglo-Indian food was one of the first truly 'fusion' foods of the world and represents a vital part of history itself. It also encompasses a range of influences from European points of contact in India – the Dutch, the Spanish, the Portuguese… not just British and Indian.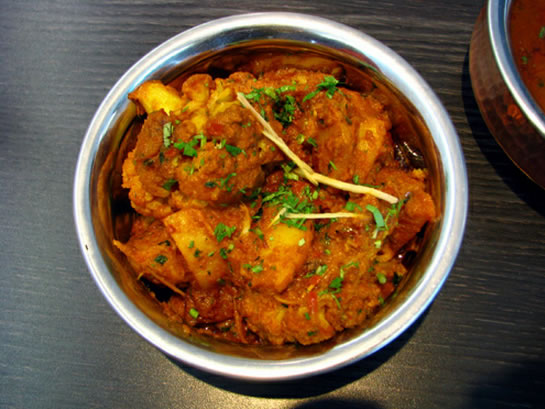 So what does Anglo-Indian food mean today?
The Anglo-Indian taste was always more sophisticated than simply Indian food that's milder than expected, or a spiced up British shepherd's pie.
There's a lot more nuance than this – Anglo-Indian dishes are also typically meatier than Indian cuisine and contain sweeter ingredients like coconut, almonds, milk and yoghurt. Chicken korma for example, a mild and coconut-flavoured curry that's a firm British favourite, was actually invented as an 'Indian dish for the British' – it didn't exist before the British settlers went to India!
The presence and impact of Anglo-Indian cuisine in the UK today is hard to miss, it's a rare Brit that hasn't tried a Korma or Tikka Masala, or heard of these things at the very least.
Some people see food as a symbol of a stronger bond between the English and Indian, and indeed the whole world as the capacity for communication and interaction increases amongst different people everywhere in the modern age.
Indian journalist and columnist Bachi Karkaria recently wrote an interesting piece on her take of the fairly recent British Jubilee celebrations: Karkaria noted how though detached from the events as she sat in Mumbai, she couldn't take her eyes off the BBC coverage.
Somehow, she identified something in the public displays of a wet London which reminded her of the five days of Durga Puja in Calcutta, when the whole city goes on holiday to celebrate the Hindu goddess Durga.
She perceived a common human need for celebration in these separate events, noting how beneath any particular cultural context, opportunities for collective celebration and interaction are essential aspects of all healthy human societies.
Food is another main basic human attribute that people share everywhere and in this respect, similarly serves as a force for unity and, 'fusion'.
The Future of Fusion
With the rise of social media and methods via the internet for sharing tips and ideas in cooking as much as in any other area in the last 5 years, I'm inclined to think that the age of 'fusion' food will come into its own and take on a whole new level of complexity.
In 2007, Delhi based TV channel contracted Manju Malhi to raise the profile of stereotypically 'bland' British food in India by showcasing samples of her uniquely 'Brit-Indi' recipes on TV, this suggests that stereotypically 'British' food may have spread less historically through India in recent times as much as it had the other way round. This makes sense from a political standpoint.
But this also represents how there are whole new generations now waiting ready to get their menus and swap tips across borders and cultural divides. The world today is far more networked than it was even 5 years ago, so it's exciting to see what the future holds for fusion cuisine everywhere.
If there's anything we can be sure of, 'sharing' is what it's all about these days and the great thing is anyone in any corner of the globe can get involved – of their own free will.
Food will never be boring!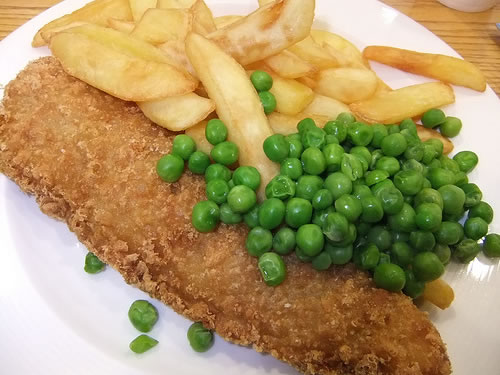 Estelle Page is a self-employed interior designer with a passion for kitchen design (and cooking!). From choosing the furniture to the finer details such as a gorgeous PVC table cloth and matching place mats, she loves working with clients to get their kitchens looking just the way they want them.
Image credits:
Indian Curry – Kirti Poddar (http://www.flickr.com/photos/feastguru_kirti/2242523638/ )
Fish and Chips – Oatsy40 (http://www.flickr.com/photos/oatsy40/6884355954/sizes/m/in/photostream/ )

Subscribe to our Newsletter
Receive the latest recipes & kitchen tips !