Summer is the time for sun and sand, relaxation and recuperation. It's also the time for crisp and refreshing wine. Your summer gathering needs a wine that fits the occasion, whether that's a family pitch-in or whether it's a dinner party on the veranda.
Yet, choosing the right wine for your summer gathering isn't necessarily an intuitive thing. You don't want to waste that sunset pondering a complex wine, but you do want something that goes down smooth and eases what little bit of tension summer days create.
Here are a few tips for picking the right wine for your summer gathering: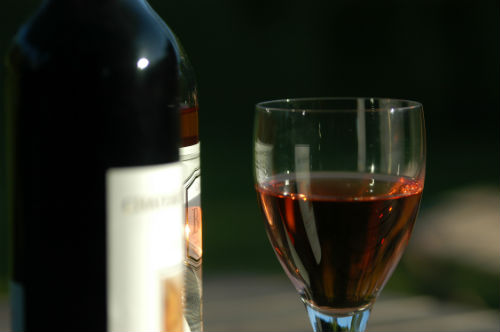 Summer wines should be refreshing. Regardless of what type of event you're hosting or attending, a summer wine should be all about good times. You want something with a relatively low alcohol content to keep you from having too much fun (or more likely falling asleep in the sun). Avoid lush red wines, and oaky whites. Those complex wines are fine for wintry nights in front of your fireplace while you down some hearty stew.
Don't be afraid to break the rules. Summer is all about relaxing the rules, and it's as true with wine selection as it is with anything else. If you're serving a fruity red wine on a hot afternoon, for example, don't be afraid to chill it. Even if you don't usually favor blush wines, use summer as an excuse to expand your horizons and find one that suits you.
For a cookout, consider a fruity and dry red. The grilled burger is central to a summer celebration, and this is the kind of wine you want to go with it. Whether you're celebrating Independence Day or whether you're just kicking off the summer, these wines are just the thing. Millbrook's Pinot Noir and the Valpolicella Classico are both good choices, and either will run you less than $15. The fruity taste of the wine will play off that sweet burger, creating an interesting and stimulating sensation.
Sparkling wines are great for outdoor gatherings. If you're having a garden party, a sparkling wine may be the way to go. They are refreshing and go well with cold foods, as well as light dishes. The Ste. Michelle Brute is a good choice, as is Iron Horse. These come in at around $15 and $20 respectively. If you want to go for a refreshing sparkle but don't want to invest quite as much, any number of Spanish Cava wines will do just fine, as well, at around $10.
Choose a chilled, dry rosé wine when serving fresh seafood. As we mentioned, summer is a great time for blush wines. Not only will these wines bring out the natural flavors of the seafood, they'll also give you the refreshment you want. The Cavalchina Bardolino Chiaretto is a good choice, and will cost you less than $15 a bottle. For a California wine, go with Edmunds St. John "Bone Jolly" Gamay Noir rosé. If you're having that seafood on a salad and with fresh fruit, consider Portugul's Vihno Verde. This is a wonderful value wine at less than $10 a bottle, and can even be served with a couple of ice cubes.
Pick a tangy, dry white for your picnics in the park. Picnics should be laid back, and you want a wine that accents that feeling. The Rene Barbier Mediterranean White is a good choice, with a little bit of lemon-peel tang, and its Bartlett pear finish. If your picnic is salty or spicy, instead consider the Ken Forrester Petit Chenin Blanc out of South Africa. It's green apple and melon flavors play wonderfully against salty chips.
Think about something a little more complex for a dinner party. Like we said, summer is about avoiding complexity, but it's also about breaking the rules. If you're having an elegant summer dinner party, consider something more interesting like the MandraRossa Fiano. It's amazingly complex and wonderfully smooth, belying it's sub-$15 price tag. And, it's not quite so serious a wine that you can't still feel a little bit of refreshment, too.
Summer wine is all about doing what feels good. The dark, heavy days of winter are a distant memory, so put away those heavy wines, as well. Now's the time to simply enjoy your wine, without all of the extra hassle that goes with it. Follow these tips, and your wine is sure to be the hit of your event.
Author Bio: David Moore is the Social Media Coordinator at The International Wine of the Month Club, an online mail order wine club established in 1994 and fit for anyone from wine enthusiasts to those just looking for great wedding gift ideas.