When it comes to your turn to host, why not impress your friends with something a little more exotic than the traditional food?
Spain is one of the most popular holiday destinations for tourists but you don't need to hop on a plane to experience the great Spanish culture. Here are my top five tapas and a quick guide on how to make them at home.
1. Tortilla de Patatas
Probably the most popular and well-known of all the Spanish dishes after paella this thick potato and onion omelette has a simple recipe, but one that's difficult to master. The key is to take things slow – cook the potato and onion on the lowest heat setting and move them continually to avoid burning. Try this easy to follow recipe or, if you're feeling particularly adventurous, you can replace the potato with spinach for a lesser-known but equally delicious dish your friends are sure to love!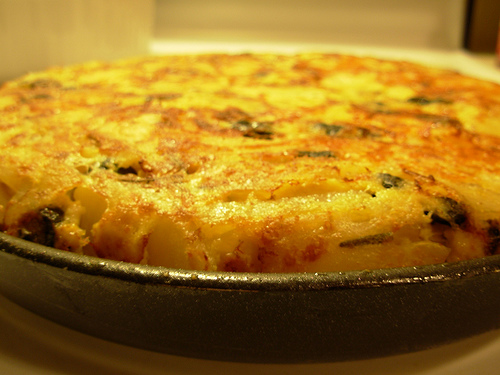 2. Pan con Tomate
This 'bread with tomato' is just about as simple as it gets, making it the perfect recipe for those lacking in the culinary skills department, but it's unique flavour has made it a staple part of the Spanish diet and a popular dish in tapas bars. Simply mash up some tomatoes with a couple of cloves of garlic, rub onto slices of rustic-style bread and drizzle with olive oil.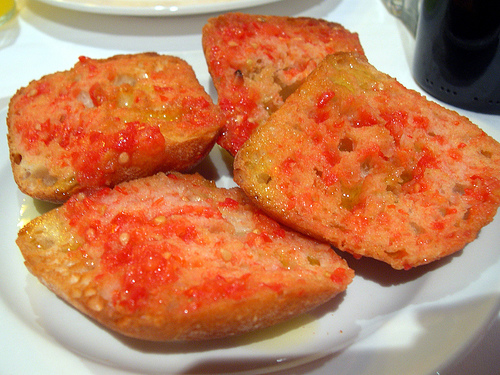 3. Empanadillas
The perfect party food, these bite sized savoury pastries can be filled with anything from tuna to cheese and jamón. Why not make a variety of flavours and pop them on a plate together so that each one is a delicious surprise? Simply roll out puff pastry to 1/2cm thick, use a cookie cutter to cut it into 3-inch circles, pop a spoonful of filling in the middle and fold after brushing the edges with water so that they stick
together well. Pop them into a pan of olive oil and garlic for about five minutes on a medium heat, then leave to cool and they're picnic ready!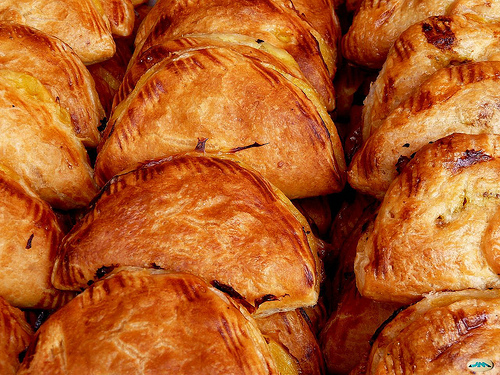 4. Calamares Fritos
As easy to make as pan con tomate, this fried squid recipe requires fresh squid, flour and egg. Clean the squid and cut it into rings, then roll each piece in the flour until it is coated all over, dip it into a dish of beaten egg and fry it in a pan of olive oil. It only takes a couple of minutes to cook and is delicious served up with sliced lemon and a pinch of salt!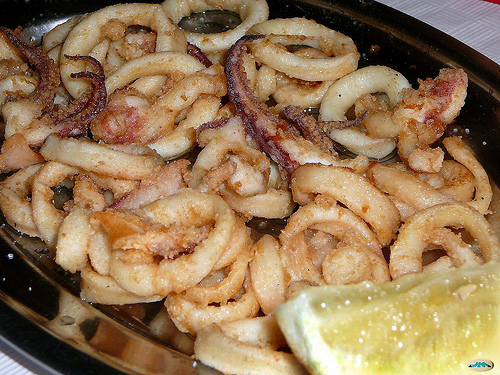 5. Ensaladilla Rusa
This 'Russian salad' may not originate from Spain, but it sure is popular there! A much more delicious version of the English potato salad, it contains a mixture of boiled potatoes, lots of vegetables, chopped eggs and lashings of mayonnaise. Check out this simple recipe or search
out a Spanish Grandma or two to make it for you – no one cooks it better!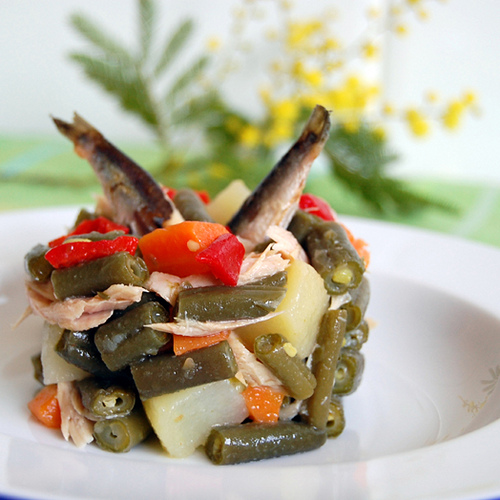 These are just a handful of the many varieties of tapas you'll find if you head to a Spanish bar, but they're a good place to start, chosen for their mixture of popularity and ease of cooking.
Do you know any other tapas recipes that are perfect for a picnic? Leave me a comment below!
Author Bio: Estelle Page writes for Alexander Francis, retailers of luxury garden furniture. If a picnic isn't your thing why not lay back on one of their rattan sun loungers and graze on these delicious tapas dishes whilst you soak up the sun's rays?
Image Credits:
Subscribe to our Newsletter
Receive the latest recipes & kitchen tips !