This year marks the Queen's sixtieth year as ruler of Great Britain, with a four-day weekend planned across the country to honour the occasion. Elizabeth II is only the second monarch in history to be celebrating such a momentous milestone, following Queen Victoria who ruled for 63 years and 7 months – that magical historical period we call the Victorian era.
So, this summer, make sure you celebrate the Queen's Diamond Jubilee in true British style with a proper afternoon tea. However, with a champagne high tea at the Ritz costing £64 per head and one British hotel, the Cliveden House in Berkshire, even charging a whopping £550 for tea for two, popping out for tea is more than your average Brit can afford.
That's not to say you have to miss out though – invite your friends over, pop the Jubilee celebration on TV and follow my guide below to throwing the ultimate British tea party.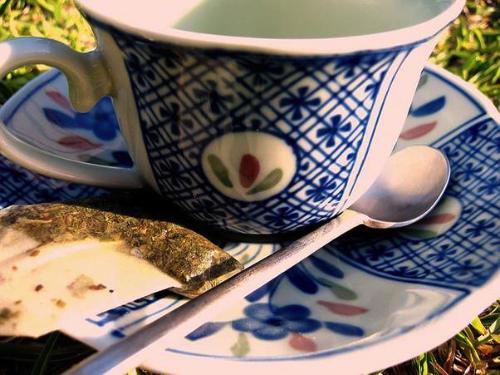 1. Pick the Location
High tea calls for something a little classier than just your sofa. If you have a conservatory this is the perfect place to lounge on luxurious rattan sofa, surrounded by chintz and your finest bone china. Well, or a pretty vase and some floral cushions you picked up in Ikea will do the trick. If it's sunny – and let's hope it is in June, but you never can predict English weather – you could even move the party outside and take in a bit of nature with your tea.
2. Timing is Everything
It's not called afternoon tea for nothing! For a proper, traditional high tea pick a time after lunch but before dinner – it will be the perfect remedy for those 3pm hunger pangs and it's still bright enough outside at this time that you can sit in the garden and relax if you've opted for an outdoor get-together.
3. Send out the Invites
Leave those emails well alone and send out your invites the good old-fashioned way, by snail mail. A couple of weeks beforehand (to give everyone plenty of notice) put together some elegant invitations and pop them in the post to your guests.
4. Look the Part
A tea party just isn't the same without the right accessories – think back to when you were a little girl playing with your tea set, and pick some crockery your grandmother would be proud of. Florals are a must-have, whether they're elegant and refined or bold and beautiful. If you can't afford to buy new cups and saucers especially for the occasion, get out your finest white crockery and head to the shops in search of floral print napkins, place-mats and a tablecloth. Don't forget that all-important cake stand either!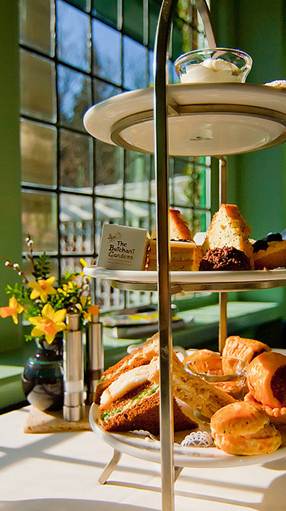 5. The Posher the Better
If there's one thing you have to get right at a tea party, it's the tea itself – leave your breakfast tea bags on the shelf and pick up a selection of rarer varieties to impress your guests. It's a good idea to have a good choice of teas on offer so if you don't want to end up with boxes of Assam and Darjeeling sitting on your shelves for years to come, find a special selection box with different, individually wrapped tea bags.
To go one step further (it is the Diamond Jubilee, after all) pick up a teapot or two, a tea strainer and a selection of dried leaf teas, then make your cuppa the good ol' fashioned way!
6. Don't Let the Guests Go Hungry
Finally, you'll need some specific treats to accompany the tea. Delicious scones with a side of clotted cream and some high-quality strawberry jam are the obvious choice, but a true afternoon tea also requires that old English favourite we all remember from childhood parties
– cucumber sandwiches, preferably with the crusts cut off.
Other possible treats include cheddar cheese or smoked salmon sandwiches, plus pastries and cupcakes. Oh, and for a fun girly get-together, a bottle of champagne too!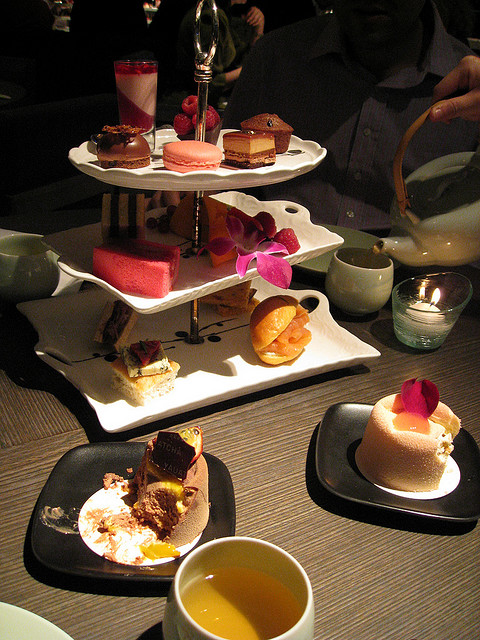 What will you be doing to celebrate the Queen's Diamond Jubilee?
Image Credits:-
Afternoon Tea Image via Bella731
Subscribe to our Newsletter
Receive the latest recipes & kitchen tips !