There is an increasing demand for natural and organic
products, something you consume or use for surface application. It is the same
audience that has now begun to demand products of this nature and expect a more
benefits than mere refreshment. They are evaluating the benefits with the
price, quality, availability, convenience and taste.
There was a time when the market was dominated by fizzy and carbonated
drinks. Then there were some who tried to promote concentrates or preparatory
drinks. Each was trying to woo the youth and adults through different game
plans. Be it advertising or sponsorships, every other brand was trying to play the
same game, supposedly in a different way, which led them to nowhere.
Ironically, lately, fizzy drinks have now started to promote
themselves in TV channels as well. There
are some who have started resembling the human body or trying to gain insights
from the physique. But if you look at the category, there is another segment of
natural drinks derived from fruits, which are gaining heavy importance and the
demand for such products is on the rise.
People are looking for hygienic, healthy drinks with no
artificial flavours or colours.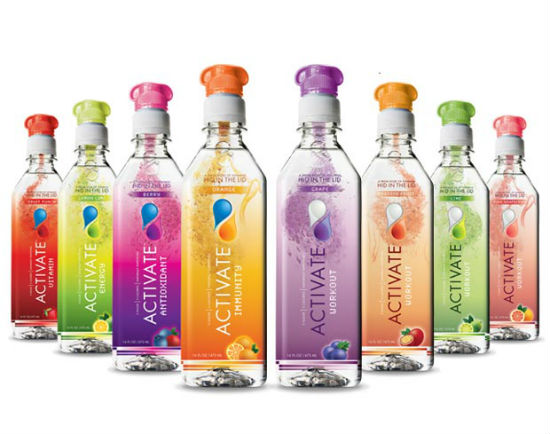 Worldwide market: The market of the health
drinks is worldwide and covers every part of the world. They are popular at the
same level, whether it is a developed country or an underdeveloped one. The
main consumers for the health drinks are from the different walks of life but
the majority of them come from the younger and older generations alike.
The targeted consumer segment is professional ladies who
have no time to make breakfast or school tiffin's for kids. In a printed
advertisement, you will see tiffin is shown that has few pieces of bread and a
branded tetra pack, not only that it is hard to carry a half-eaten mango but a half
consumed bottle of juice. Secondly, the health drinks are 100 per cent pure and
can stay for a period of time.
The health drinks market is overwhelming in terms of
choices, information, and product claims that range from providing energy to disease
prevention. In the heat of a decision most people simply choose what is
immediately and easily available. The selection of the right health drink can
be simplified by categorizing the types of health drinks, identifying their
strengths and weaknesses, and then following specific guidelines in making the healthiest
choice.
Provides essential nutrition: Health
drinks are usually soft drinks specifically designed to provide energy,
nutrition and health to the human body. These drinks provide the
essential nutrients to the body for speedy growth and recovery in the case of
any injury or ailment. They generally supplement the deficiency in the intake
of the essential nutrients for the body in much lower quantities in our regular
diet. With consumption, health drink makes the weak and tired body fresh.
Even the fat body becomes slim in a few weeks. The health
drink is not only to relieve thirst, but there are some nutrients inside this
drink, such as vitamins and minerals. All the health drinks are restricted to
less calorie intake and high minerals and vitamins.
Ten years ago you were lucky to even find one health drink supplement
out there, one that had any benefits to it. If you look in any of your local
health food stores you will find endless such drinks.
Within the next five years these nutritional health drink
supplements will be a trillion-dollar industry and everyday people like you can
make a good living and retire early by being involved with one of these companies.
New buzzword: Today, a variety of health
drinks fill up the shelves of grocery stores. It has become a new buzzword for
the health-conscious consumers. In today's world, when the stress level in
people has risen considerably, health drinks give instant energy and boost
stamina. Even one, they are convenient to carry and easy to use because of their
handy packaging. For people who survive on junk food or eat out often, health
drinks can be a very good option.
There are also health drinks from vegetables which are
better known as functional beverages. These are great to have since many of us
don't eat a salad daily. The only problem is that you get essential nutrients
from various vegetables, so you have to buy different products and take it alternately.
The next classification is the basic fruit juice such as orange juice, grape
juice, apple juice, pineapple juice, and the like. These juices are full of the
vitamins and minerals required by the body for cellular metabolism, providing energy,
and the necessary water for hydration. The newest health drink is called the
cell renewal formula because it is a combination of fruit and vegetable
extracts mixed with herbs and other plant compounds.
Sip energy: Need an energy boost? More people
than ever are turning to so-called energy or health drinks for increased stamina,
alertness, better workouts, even late night partying. These health drinks are
now being incorporated into our daily diet and replacing coffee, juices, and
even daily vitamins. Some of the benefits include rejuvenation, improved eyesight,
anti-ageing, increased mental clarity, antioxidant, anti-inflammatory, blood
cleanser, better immune system, absence of pain, good heart and even help in
slowing certain cancers.
Health drinks, especially fruit juices, are perceived as
anytime beverages, with consumption being spread more or less evenly between the
mid-mornings, afternoons and evenings. They include taste, health, purity and
nutrition and Generation X is as inclined to sipping fruit juices as colas,
with teenagers driving the maximum trials.
The sale of fruit juices in urban Indian households has
increased considerably as it is believed that they provide greater nutrition
owing to their fortified status. Generally, orange juice is fortified with
calcium, or vitamin D or both as they can be easily absorbed by the body
because of the presence of vitamin C in the juice.
Few companies sell fortified fruit juices. If you want a
no-pulp orange juice with added calcium and low acid, you can go for a pure
premium no-pulp low-acid orange juice. In the market, orange juice blended with
other juices like tangerine, grapefruit and other citrus fruits are also
available that are nutritious and great tasting. In addition to being delicious
drinks, these products contain vitamin C which is beneficial to our immune system,
especially with lots of cold viruses and allergies in the air.
By drinking lots of orange juice, one can build up his or
her immune system, and protect oneself from being susceptible to getting sick.
It has been noted that the folic acid and potassium you receive from drinking one
glass of orange juice will provide good heart, health and overall wellness for
your body.
Variations in health drinks: Today, the health
segment is not restricted to milk or juices but the changing lifestyle has
given different means to it for different people and at different times. As the
age increases and lifestyle through friends' circles infect one another, the psyche
takes a new shape. It is the time when the decision maker is the consumer
himself or herself. The meanings change for a health drink. Now, the health drink
is one which is low calorific and high as a social drink.
Many types of health drinks:

Energy drinks: We feel fresh after consuming the energy drink. Many people use this drink
to restore stamina. The fresh sensation of this drink comes from several kinds
of vitamins. Fibre drinks: Recently many fibre drinks are being found in
the market, with many benefits like being good for defecation and also reducing
fat.
When mixed with cold water they become jelly. We can find these
drinks with various flavours, like orange, grape and strawberry. This jelly
makes us feel full in our stomach. Fibre is very useful to the body. A fibre
drink helps us when we don't like to eat the fibre food like vegetables and
fruits.
Isotonic drinks: After exercise our body feels tired
and we want to get a drink to relieve the thirst. When after doing some
exercise and heavy activity, we lose a lot of liquid which comes out through
the sweat. The liquid is a electrolyte substance, such
as sodium and potassium. The benefits of isotonic drinks can replace the
electrolyte substances that come out of the body.
Herbal drinks: There are traditional drinks which
contain vegetables or fruit. Even spices can be made into herbal drinks, like ginger
such as ginger, lemongrass, basil leaves and lemon. This is good for our
health. There is no doubt that health drinks are good for you, otherwise doctors
and other health experts will not recommend them.
You can make them yourself or buy these from the store but
before you bring it to the checkout counter, take the time to read what is
written on the product label. A health drink should be consumed according to laid-down
conditions.
image credit: cool hunting
Subscribe to our Newsletter
Receive the latest recipes & kitchen tips !