The most cherished season of the year is here. The Christmas trees are being decked up and gifts and cards are being brought for the loved ones. But, the most exciting part of Christmas is the range of food which is cooked. The favorite among that is the traditional plum cake which is also known as the Christmas cake. Here is how it all started and how it evolved through the years.
Christmas cake is an English tradition that began as plum porridge. Originally, plum pudding was referred to as "hakin" because of its multitude of ingredients and is most often referred to as "Christmas Pudding" in Europe. Christmas pudding came from the Middle Age's mince pies and porridge from the 14th century. In 1595, the recipe finally developed into plum pudding.
In the 16th century, oatmeal was removed from the original recipe, and butter, wheat flour and eggs were added. These ingredients helped hold the mixture together and resulted in a boiled plum cake. Richer families that had ovens began making a similar cake using seasonal dried fruit and spices. The spices represented the exotic eastern spices brought by the Wise Men. This cake became known as "Christmas cake." By the 17th century, meat was eliminated from the recipe.
Christmas cakes are made many different ways, but generally they are variations on classic fruitcake and in different shapes.
The traditional Scottish Christmas cake, also known as the Whisky Dundee, is very popular. It is a light crumbly cake with currants, raisins, cherries and Scotch whisky. Other types of Christmas cakes include an apple crème cake and a mincemeat cake.
In Japan Christmas cake is a frosted sponge cake with strawberries, chocolates or seasonal fruit. In the Philippines, Christmas cake is a yellow pound cake with nuts or the traditional British fruitcake. Both cakes are soaked in brandy or rum, a palm sugar syrup and water. Rosewater or orange flower water is usually added. The cakes have a long shelf life, usually lasting many months.
Christmas cakes are made much in advance as it is a long process. Most of them make it in November, keeping the cake upside down in an airtight container. A small amount of brandy, sherry or whisky is poured into holes in the cake every week until Christmas. This process is called "feeding" the cake.
Some are very religious believing that the pudding must be made by the 25th Sunday of Trinity with 13 ingredients to represent Christ and his disciples. When cooking, each member of the family mixes the pudding from east to west to honor the three kings. By setting it aflame with brandy, the pudding represents Christ's passion. The holly garnish is supposed to represents Christ's crown of thorns. However, holly also represents good luck and supposedly has healing powers.
Some families also stir coins and into their pudding and wish for good luck. Whoever gets a coin will receive good luck, wealth, and their wish will come true. Occasionally rings are added to the pudding to represent the finder getting married in the near future.
There are several different ways plum pudding can be served. Sometimes it is decorated with a spray of holly and doused in brandy. Plum pudding can even be set on fire and served. Plum pudding is topped with brandy butter, rum butter, hard sauce, ice cream, custard or with a castor sugar.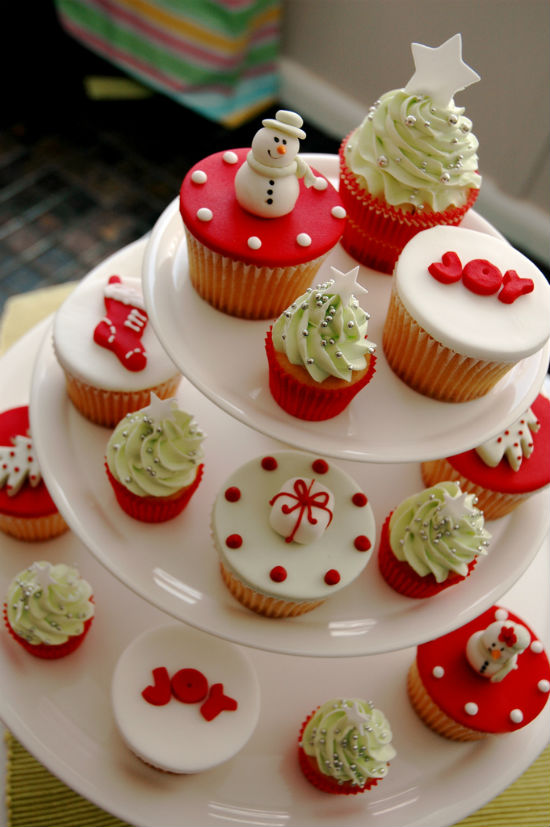 Get into the Christmas spirit with our Recipes for the festive season.
From cakes to Christmas dinner recipes, we have it all. Our collection
of Christmas Recipes has something for everyone