India has a rich bounty of indigenous drinks to try aside from the beers served in local Indian restaurants. From wines and liqueurs to locally brewed spirits, India has something to offer every guest who enjoys a tipple.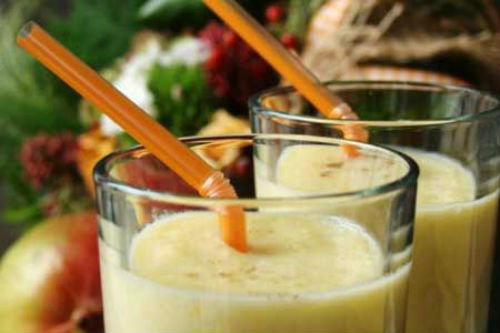 Feni
This Goan drink is made by fermenting the extracted pulp from the fruit of the cashew tree. Feni is known to be highly potent and is characterised by its distinct and pungent fruity aroma.
The cashew tree was introduced to the region by the Portuguese in the 1500s and the Goan people wasted no time in utilising the crop to create this pale nectar.
Feni makes a wonderful accompaniment to traditional spicy Goan curries, as the fruity drink compliments the rich array of spices in the food. The method of extraction is tedious and this drink goes through a triple distillation process before it can truly be called 'Feni.'
There is also a coconut Feni, which is made from the juice of the toddy plant. Locals will usually drink it on the rocks or with a little soda, but it also makes a good base for fruity cocktails.
Bangla
West Bengal is home to this strong and versatile spirit. The floodplains make this region perfect for growing rice and Bangla is one of the many end products made from local rice. This rice spirit has an alcohol content close to 50% and is sold under several different brand names.
West Bengal is known for its political liberalism and is a popular choice of home for artists and revolutionaries, who favour this drink as a base for cocktails.
Chhang
This starchy drink is popular with locals in Darjeeling and Sikkim and resembles a malt drink or beer. The drink is typically brewed with barley, millet or rice and is served at room temperature in warm weather.
In cold months it is heated and served in mugs. Chhang is sometimes referred to as Tongba and forms an integral part of religious and social occasions, from welcoming guests to settling arguments.
It's also thought to help with ailments such as the common cold, fever and even alcoholism, but its biggest claim to fame is in the assertion by local folklore that it is the Yeti's favourite drink.
Toddy
Toddy, or Kallu, as it is also known, is a milky palm wine and is popular throughout the south, but especially in Kerala. There are two types of Toddy. One is extracted from the palm tree and the other from the coconut tree.
Toddy is served straight after collecting and usually from a toddy shop, which is like a bar that sells one type of drink with some great local food. Toddy is usually consumed with dishes containing pepper and hot chillies such as karimeen fry and crab curry.
The Wine Region
Following a change in state policy in 2001, Maharashtra has positioned itself as the wine capital of India. Over the last few years, many of the area's grape farmers have transformed themselves into vignerons, producing wines that could compete with the best French vineyards.
Sula, in Nashik, was the first and most established winery in the region. Why not try their Dindori Reserve Shiraz? This is a fruity and limited edition wine that has been matured in wood for a year. Other noteworthy vineyards include Sankalp and Vintage Wines, which use wine grapes originating in France.
Liqueurs
Rajasthan offers a taste of speciality liqueurs enjoyed by Maharajas and royals who ruled in the area over the last few centuries. The recipes for these liqueurs were kept as family secrets and until recently, were only to be enjoyed by royals.
In recent years, several recipes have been bottled for sale to the general public and ingredients such as saffron, cinnamon, sandalwood and dried fruits feature prominently.