When it comes to cooking for special or festive occasions, lamb is one of the most highly preferred meats that are used for cooking various types of delicious recipes. Lamb meat is not only soft and delicious but numerous tasty recipes can be carved out of lamb meat and this adds to its popularity and preference among a big majority of non-vegetarians. Here are three of the top lamb recipes for you which should help you in preparing a mouth watering dish for your loved ones on the next family picnic or get together.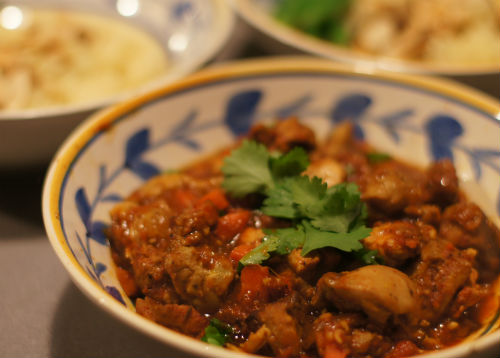 Sizzled Leg of the Lamb:
Ingredients:
Salt Water
Black Pepper
1 Garlic Clove
2 Sliced Onions
Paprika
Butter
2 leg pieces of Lamb
Method:
First, prepare a solution of brine by dissolving salt in a cup of water in the ratio of 1:2.
Add a garlic clove, 2 onion pieces, ½ tea spoon thyme and 1 tea spoon of black pepper.
Take the leg pieces of the lamb and keep them soaked in brine for 12hours.
Put the soaked meat inside a refrigerator.
Next, marinate the meat using black pepper, paprika and salt in appropriate proportions.
Add some butter or margarine on the meat and arrange the pieces of sliced onion on the top of the meat.
Add 1cup of water to the roasting pan and place the roasting pan inside an oven.
Set your oven at 320F and cook for 1 hour to finish.
Serve hot with white sauce, salads and chillies.
Peach Glazed Lamb Leg:
Ingredients:
1 pound Lamb's Leg
1 Clove Garlic
2 table spoons of Vegetable Oil
1/2 cup Brown Sugar
4 table spoons Butter
16oz of halved Peach in Syrup
½ teaspoon All Spice Powder
2 table spoons Corn Starch
1 table spoon grated Lemon Peel
Method:
Remove the excess fat from the meat and add slits on the sides.
Next, put some slivers of garlic and vegetable oil to the meat.
Put this mixture in a preheated oven kept at 450F.
Cook for 15 minutes to get it roasted.
While the meat is being roasted, make the necessary preparations for glazing the roasted lamb.
Pour a few drops of peach syrup on a small pan.
Add some sherry, lemon, butter, brown sugar, all spice and corn starch to the pan.
Keep stirring the glaze till it becomes thick.
Heat the pan in medium fire.
Slowly put the glaze evenly on the roasted meat.
Once you have completed, put the meat back into the oven and heat the meat to 135F.
Allow 20 minutes standing time.
Finally get it sliced and serve hot with white sauce, lime juice and green salad.
Lamb Shoulders in Mint Sauce:
Ingredients:
4-6 Lamb Shoulder Chops
Black Pepper
Kosher Salt
1/3 cup Honey
1/3 cup strong Coffee
1 tea spoon Olive Oil
2 table spoons Worcestershire Sauce
4 table spoons Butter
¼ teaspoon Curry Powder
¼ teaspoon Cinnamon
¼ teaspoon Cardamom
¼ teaspoon Mace
¾ teaspoon Lemon Juice
Method:
Get the lamb shoulder chops seasoned with pepper and salt.
Take a small skillet.
Add a few drops of olive oil to the skillet and get in heated to around 150-170F.
Sear both sides of lamb shoulders turning just once.
If required, you can add a little more olive oil for searing the lamb chops.
Next, add butter and keep stirring unless it gets totally melted.
Mix mace, cinnamon, coffee, honey, Worcestershire sauce, curry powder and fresh lemon juice in correct proportions to the skillet.
Get the meat boiled and simmered for approximately 3-5minutes or more.
When it gets thickened, add the lamb shoulders into the skillet.
Mix it properly and simmer for another 2 minutes.
Serve hot with green mint sauce, burgers and red chillies.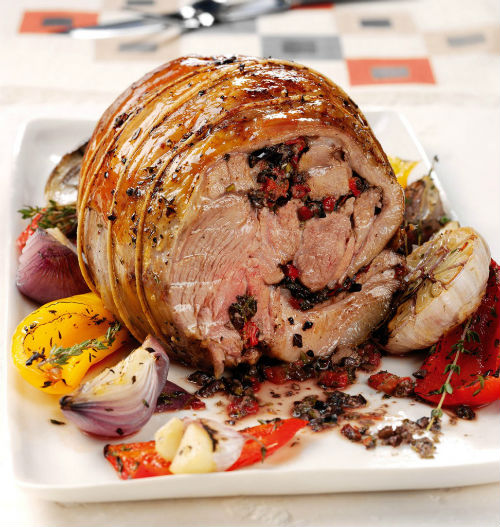 These recipes have been provided by Abbas Hussain. Abbas works for Newboulds Butchers, where you can good quality to buy lamb online.