We all love a nice bowl of ice cream, and with the Summer months upon us it's time to unpack the good old ice cream maker!
There's nothing quite like fresh homemade ice cream, and it's one of the easiest things to make at home, but if you don't follow a few simply tips it can go horribly wrong.
Don't worry though, in this article we're going to share all the tips you need to get great results with your ice cream maker every time.
Armed with your ice cream maker and our top tips for success, you'll be sure to end up with creamy thick ice cream!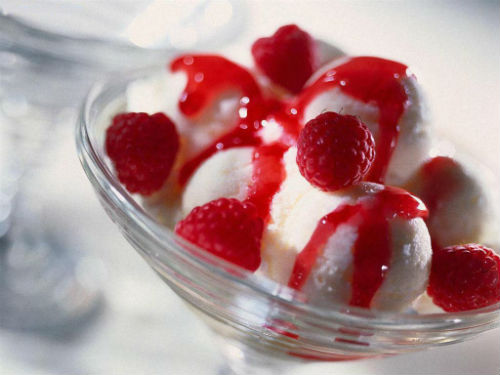 Freeze The Bowl In The Middle Of Your Freezer
If you don't get the ice cream maker bowl cold enough, then it won't be able to freeze your ice cream. In the worse case scenario, your mixture won't thicken at all an you'll be left with nothing but a very cold milkshake!
For the best chances of success place your bowl in the middle tier, right at the back. This is the coldest spot in your freezer and will ensure that your bowl is cold enough to do the job!
Chill Your Ice Cream Mixture In The Refrigerator First
Starting with luke warm mixture is a sure way to fail.
Before you try to freeze it, pour the mixture into a container and refrigerate it for a few hours. This will be give it a head start when you pour the mixture into your ice cream maker.
Make Sure The Recipe Includes Eggs
There are a lot of ways to make ice cream, but if you want rich and creamy results then eggs are absolutely vital. Scan over your recipe and if it contains no eggs, throw it out and get a different one!
If you're not sure where to find a good ice cream recipe, the Ben and Jerry's Ice Cream Recipe Book is a great place to start.
Fruit Must Be Combined With Heavy Cream
If you're making a fruit-based ice cream, then you need to be aware that your fruit contains a lot of water. This presents a problem, as water is the mortal enemy of good ice cream. As it freezes, water turns into ice crystals and completely ruins the texture of your ice cream.
To reduce the effects of the water in any fruit that you're using, use the heaviest cream that you can find.
The Less Air The Better
As your ice cream maker freezes your mixture, air gets folded into the mix. Commercial ice creams are allowed to be up to 50% air by law, however, the less air there is the richer and creamier the ice cream will taste.
Most ice cream maker manufacturers recommend to fill their machines only half full. However, you can safely fill your machine three quarters full, and this will help to reduce the amount of air that works its way into your mixture. The end result will be much more velvety and smooth.
If you follow these five simple tips, you'll be making ice cream like Ben and Jerry in no time!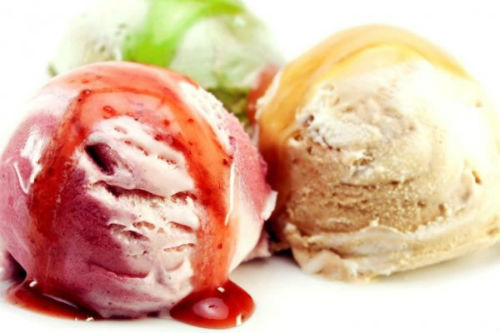 This is a guest post by Peter Morris of Kitchenables.co.uk, the best place online to compare prices on kitchen gadgets, appliances and accessories.