We are all well aware to avoid caffeine. It's harmful to our health. But consciously or unconsciously as a mark of social acceptance, we consume soft drinks, energy drinks, beers, excessive tea and coffee, and little realizing that we are becoming addicted to caffeinated drinks. As a part of the obsession habit we take excessive alcohol little realizing that it's harmful to our health.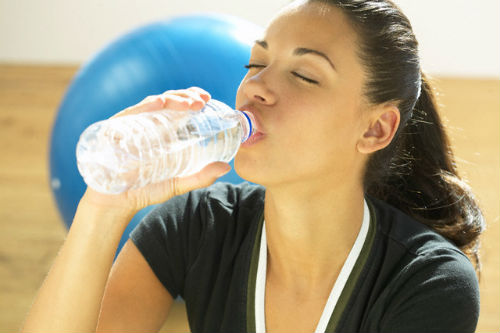 What is the healthy option then?
We list the following healthy and easily-available options:
Water: Water is the best and cheapest drink. Our body contains 66 per cent water. Water is completely calorie-free and one can have as much of it as one wants. It keeps our body fully hydrated. In winter our bodies get dehydrated by the lack of water. Intake of lukewarm water is suggested at regular intervals.
Milk: Milk is an excellent source of calcium and is rich in proteins of good biological value. Low-fat skimmed milk is recommended for senior citizens.
Fruits: Fresh seasonal fruit are a good source of vitamins and foliates. Take juicy fruits without adding any salt or sugar, instead of juices.
Vegetables juices: They are simply great! The seasonal vegetables are cheaply available and their juices can be easily extracted at home. They are full of sodium, potassium, calcium, minerals and all vitamins! You can take raw vegetable too.
Nimbu pani: Make it a ritual to have nimbu pani to serve not only to your family members but the guests instead of soft drinks, tea or coffee. They will be relieved from caffeine sugar. A good option for diabetes patients.
Coconut water: As a part of my educational engineering tours to the south, I used to advise my student to take fresh coconut water instead of colas. I used to enjoy it and share with my students. It's now available to urban population at every street corner. It's rich in nutrients like potassium and vitamin C.
Raw mango panna: In summers, a good source of vitamins and minerals protects our bodies from sun-burn and excessive heat.
Bhel giri sharbat: Rich in vitamins and antioxidants.
Lassi: A traditional household drink. Punjabis love it. They welcome their guests with a fresh glass of lassi! Get into the habit of having a glass of lassi every day. Salt-ish is considered a better option for diabetes and senior citizens. You may take butter milk shakes with your meals. They are full of calcium and proteins.
Sattu: Another traditional household drink full of proteins and carbohydrates.
Green tea: it's an excellent option and becoming popular. it's not only an antioxidant but is also good for weight management.
Take care, have plenty of these healthy drinks with plenty of options as per your taste and body conditions. Avoid caffeine-rich drinks – otherwise, they will dehydrate your body ending with several ailments!