Grilled or baked chicken strips and sandwiches are considered the most reliable and default options when you cannot decide what to order. But to our surprise, there are greater healthy fast food choices available in the greasiest junk food restaurants today. In fact, if there is nothing very healthy about the health food menu, but you can smartly place an order to cut down the saturated fat and calories from various fast food choices.
Finding out the healthiest option on the menu of your favorite fast food chain can be challenging. A typical meal with a sandwich, a drink, and some fries, at your favorite burger joint can load you up with more than 1700 calories at once. One such example is the Triple Whopper meal with 16 oz. soda and large fries available at Burger King.
So how can you eat healthy at Burger King if that's your favorite fast food chain. Go for a single patty sandwich, with small fries and water in replacement of soda that would decrease your calorie count to 500 only. The following are other such practical examples of healthy food choices at fast food chains that are getting popular these days.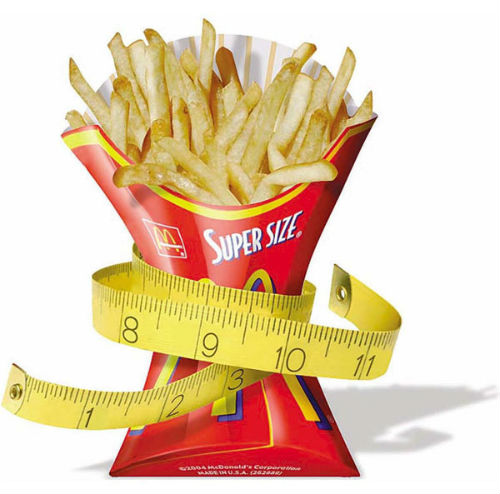 McDonalds
Instead of ordering your favorite double size BigMac, get yourself a chicken McGrill without mayonnaise. With as low as 340 calories and 19% fat, this sandwich will fulfill your desire of eating at your favorite burger joint without harming you with its excessive calorie count.
Grilled chicken is way better option than ordering fried chicken and beef burgers that are comparatively higher in calories. Treat yourself with the sweet dish and add an "English Muffin" to your order that consists of 140 calories only. If hamburger is your choice, then McDonalds offers you a hamburger of 280 calories, which is even lower than McGrill.
Subway
Subway has always included a few very healthy options in their menu. Subway's 6″Veggie delight has always been a popular choice for weight conscious people. This is what makes this deli a hub for many people.
The best way to cut down on calorie count for a subway meal is to choose a sandwich not bigger than 6″. This is the first way to cut down half of the calories you would have consumed otherwise. Steak and Cheese, Ham Sub, Subway Club, Roasted Chicken Breast, and Turkey Breast sandwiches are the healthier options at Subway.
Sushi
Sushi has become well known as the dieter's dream food at any restaurant. With low-fat and heart-friendly ingredients, sushi usually remains on top of the list as a very healthy fast food choice people can make. However, there are various ingredients for sushi, so make sure you stick with the healthy ones. The meal size of sushi should remain small, like a traditional Japanese meal size.
It is however advisable to make healthy food choices regardless of which restaurant you are in. Pay attention to the portion size and you will be better off.
After helping restaurants with sushi roll makers, Andrew realised that fast food does not have to be unhealthy. As part of his blogging activities, he loves writing about healthy eating.