Cooking is an inseparable part of a culture. Various recipes
emit the aroma of culture that is unique for a region. No wonder then that various
cultures have developed their own cooking methods and own recipes that have
become their identities. Cutting across the geographical and political barriers
these recipes bind the entire human population in a single string. It is these
tongue-ticking recipes that come to our mind first when we think about a
particular culture.
We are living in an era when fast foods have become an order
of the day. Do you remember those days when cooking used to be a leisurely affair?
Of course, the long wait for meal would pay sweetly in the end. Along with good
taste and relishing appearance your mother would always ensure that food was
healthy too. In fact, mothers have to make a never ending search for healthy
and exciting food.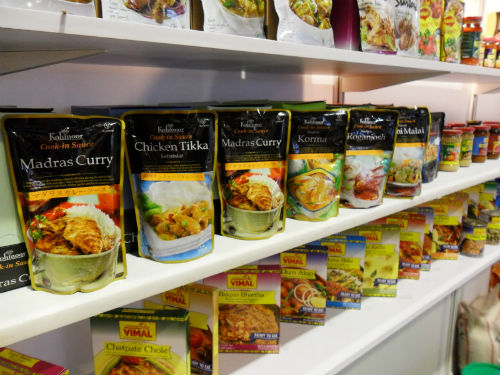 Apart from regular cooked food, there are a number of food items
that can be cooked once and stored for long without being spoiled. Tomato
ketchup is perhaps the most popular ready-to-eat food item. You might have
tried to make tomato ketchup at home but could not have achieved that professional
perfection. In fact, preparing tomato ketchup requires something more than just
a simple desire to make it.
First you need choicest tomatoes picked fresh from farms.
Then cooking requires perfect blend of spices and optimum level of thickness so
that the stuff can have some shelf life. All these things cannot be achieved
unless you are a trained cook. Nowadays, a number of food processing companies
market high-quality tomato ketchups. Their preparations not only have superior taste
but also hold the nutritional value of the ingredients. Not only this, their
products do not contain any artificial preservative too, which could be a
potential health hazard.
Next to ketchups are sauces. Pricewise, sauces are somewhat cheaper
but taste wise they are too the best bets. Some cynics claim that tomato sauces
contain fillers to enhance their appearance and taste. Besides, they also
contain chemical preservatives. But the fact is, companies involved in the manufacturing
of sauces, are putting more emphasis on natural ingredients. Besides, organic farming
has also come to stay, which excludes any possibility of chemicals entering our
food chain.
Have you ever wondered if all the main course meals that you
eat in lunch or dinner could be available in ready-to-use form? Certainly, it
has been a long-cherished dream of most of us, especially the working women.
So far, they have to manage their kitchen somehow while compromising
on taste and health. Alternatively, they have to depend on professional baijees,
who are more health conscious for the self than for their employer.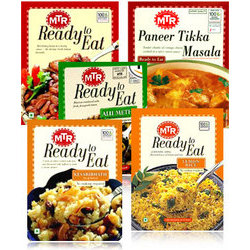 Recently a number of companies have introduced ready meals
for a number of food items ranging from idli, dosa, dal, chawal, and even chole bhature . Even desserts and sweet dishes are available in ready meals
formats. By following the simple instructions on the pack one can make
delicious snacks and desserts to delight their family in minutes. These ready
meals are not just food packets only. They bring the taste, the aroma and
flavour of a particular culture to your dining table. Thus, you can relish the
taste of Gulab Jamun, idli, dosa, Rajma, Dal Makhani, Awadhi Dal fry or Punjabi
chole or kulcha right in your home at the dining table.
Last but not least are the fruit juices. Different regions
within a country like India and also across the globe grow their unique variety
of fruits. So far you only have heard their names or seen them in picture books.
Now, the food processing companies bring juices of such exotic fruits in pure
natural form to you. These juices contain no artificial flavours, preservatives
or sugar. Hence you can enjoy their goodness without any fear.