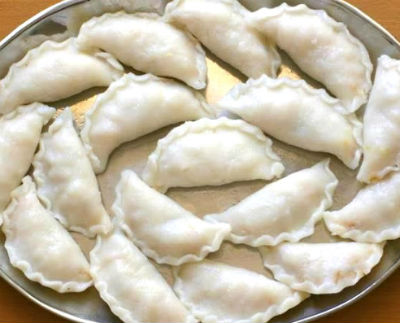 Ingredients:
Puzhungal Arisi (Boiled Rice) – 2 cups
Jaggery – 1 cup
Passi Paruppu (Moong Dal) – 1 cup
Cardamom Powder – 1/4 tsp

Method:
1. Soak the rice for 2 hours and grind smoothly.
2. Soak the paasi paruppu for 30 minutes.
3. Dissolve the jaggery in a pan of water and gently boil till sticky and thick.
4. Drain the paruppu and grind together with cardamom powder.
5. Add the rice flour to the jaggery along with the paruppu.
6. Gently simmer for a minute and remove.
7. Form into desired shapes and steam cook for 10 minutes.
8. Serve.